We're often asked about our same day flower delivery service so we thought we'd publish a quick guide on our blog to let you know which bouquets are available for same day dispatch and what the cut-off times are etc.
We offer a number of beautiful fresh flower bouquets for same day delivery. Provided you place your order by 2pm, the following bouquets are available same day: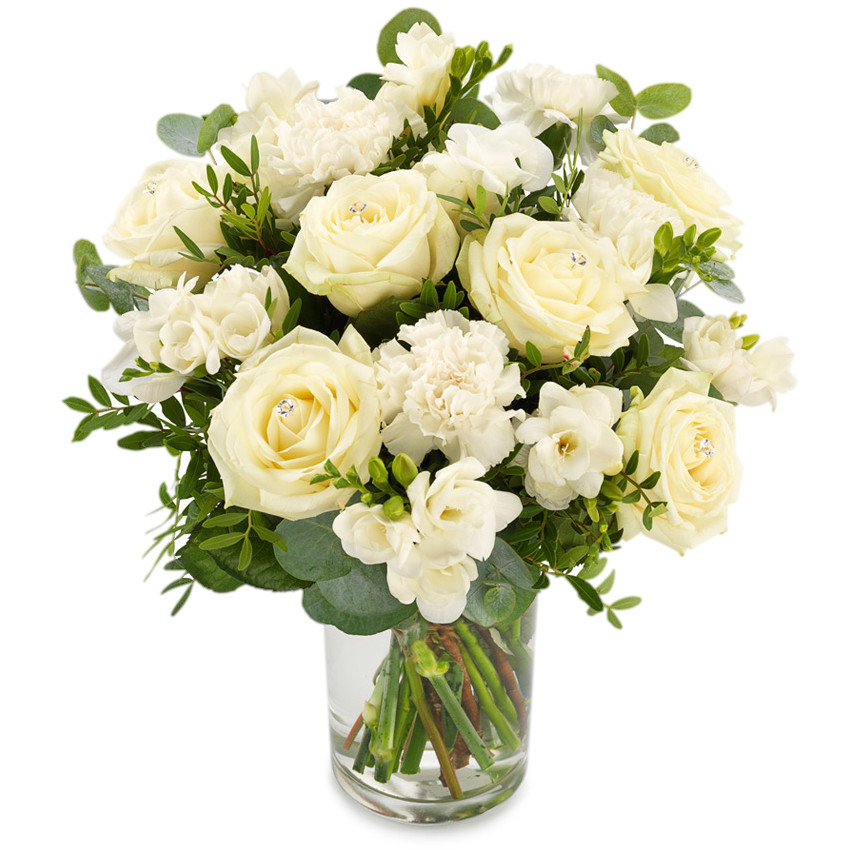 The luxurious Heaven Scent Bouquet features an elegant assortment of white roses, freesias and carnations set against a backdrop of lush greenery. This angelic bouquet is perfect as a last minute gift if a special date has crept up on you unawares! White flowers tend to symbolise innocence and serenity and are great for get well soon gifts as well.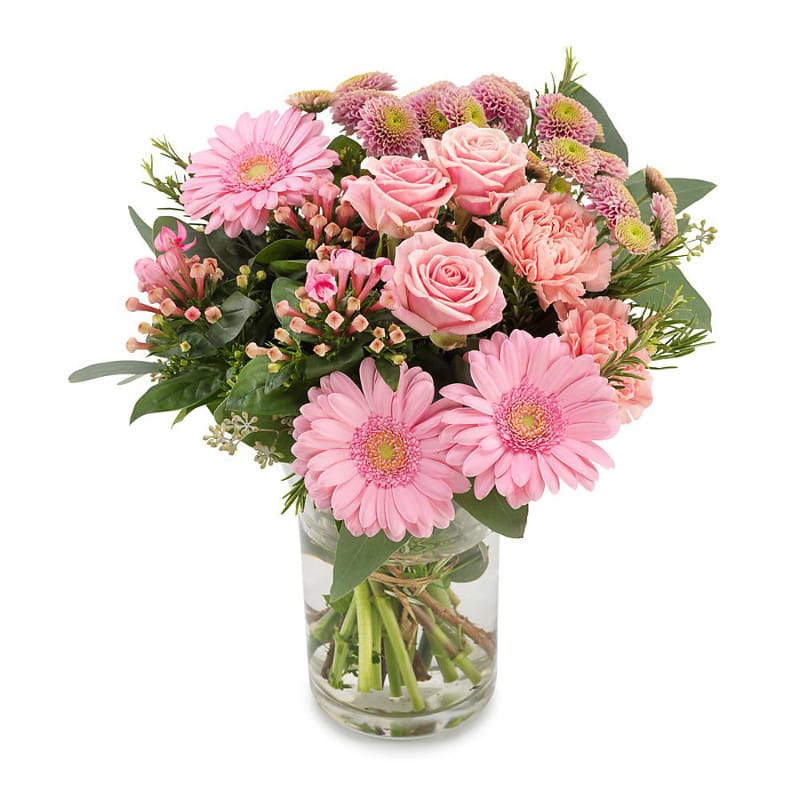 Our Riviera Bouquet is a startlingly pretty affair, created using pink roses, gerbera and carnations. A great romantic gift for your sweetheart if you need to apologise for something in a hurry! This Riviera Bouquet is also suitable for birthdays, anniversaries and similar occasions where you need an impressive last minute gift.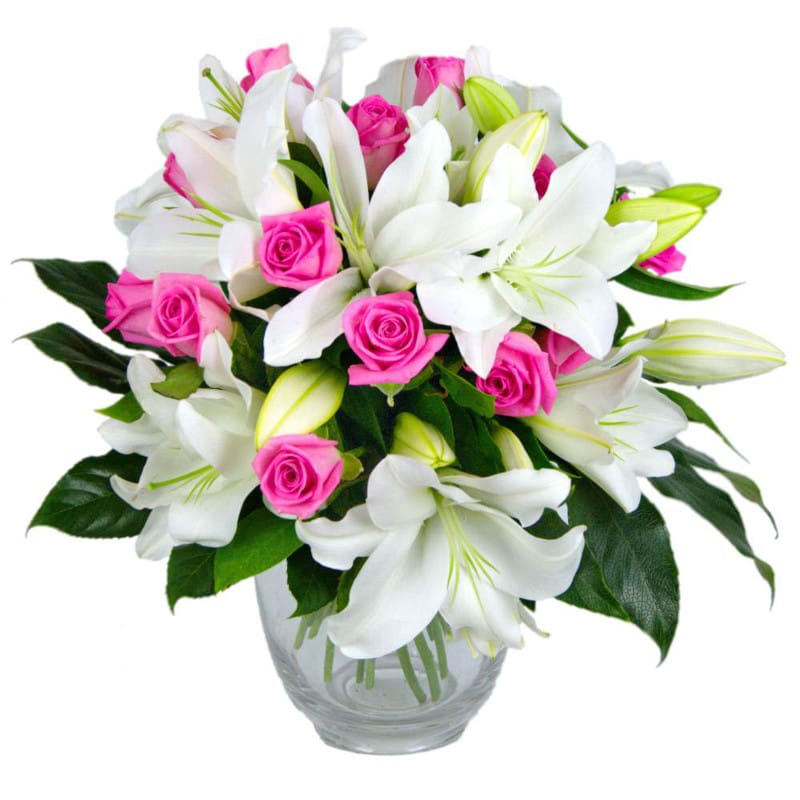 The Rose and Lily Bouquet is a joy to behold. Expertly arranged with fresh pink roses and elegant white lilies, this would make a great birthday or romantic gift. The Rose and Lily Bouquet is also ideal for decorating your home or office space - it would look great placed in a vase and set upon a side table or coffee table.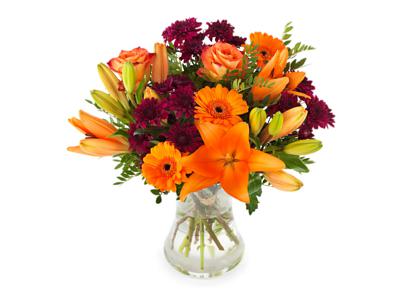 We love this Sliced Orange bouquet with its distinctive blend of orange lilies, gerberas, lilies, chrysanthemums and roses. This marvellous floral arrangement would be perfect as a get well soon gift or to say thanks or sorry. As is the case with all the bouquets listed here, the price includes free same day delivery on all orders placed before 2pm.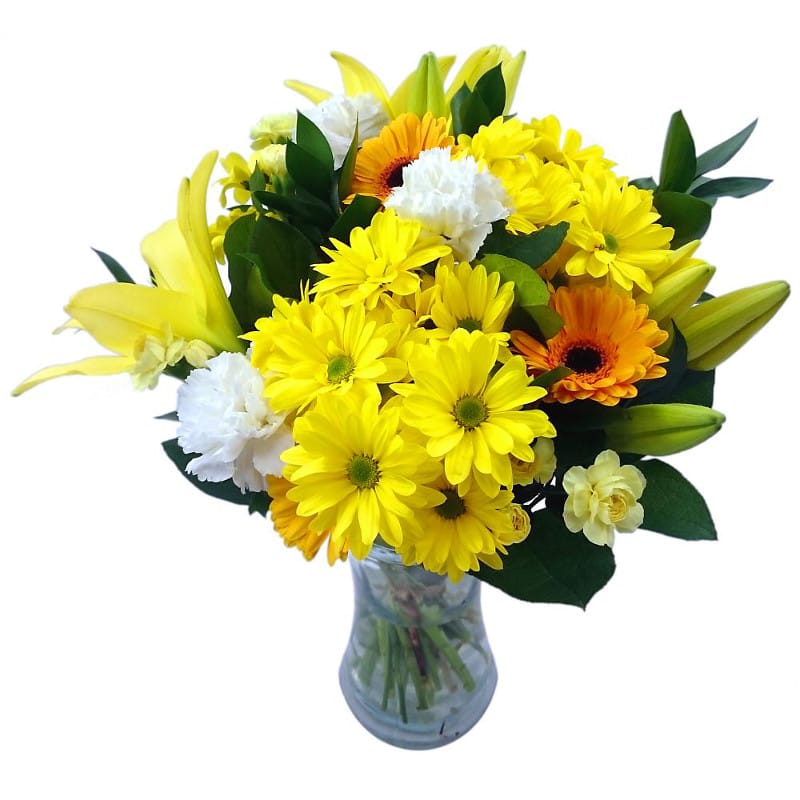 A beautifully summery bouquet, the Summer Breeze is like a warm ray of sunshine. It's made with yellow chrysanthemums, orange and yellow gerberas, carnations and yellow lilies. The Summer Breeze is the perfect treat for summer birthdays or for sending to a friend moving into a new home. It will create a vivid and pleasing focal point wherever it is placed.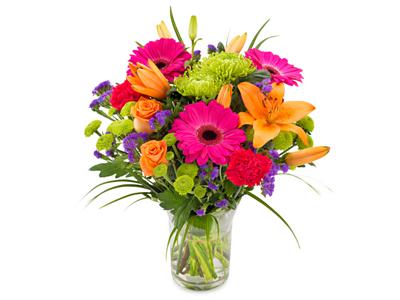 The aptly named Vibrant Vibe bouquet would make for a great surprise gift. It contains cerise gerberas, orange roses, lilies, purple lisianthus, green chrysanthemums, cerise carnations and green spray chrysanthemums! The assortment of different colours on display ensures that the Vibrant Vibe cannot fail to capture attention and evoke admiration.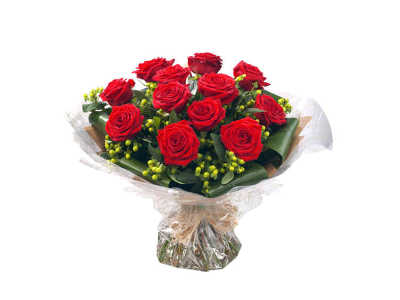 Our Twelve Red Roses Bouquet is the go-to choice for a same day romantic gift when you need to get out the penalty box in a hurry! Or if you've just realised it's your anniversary today, it's not too late to send her a gift she will cherish and think fondly of for a long time to come. Whatever the reason, this bold and striking bouquet is sure to impress.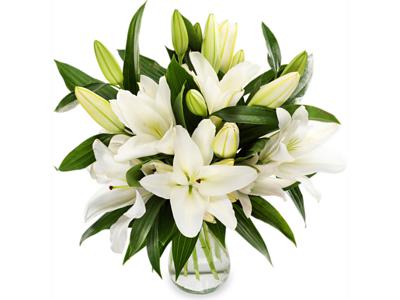 You can't go wrong with the Classic Lilies bouquet. Whether you need a gift for a birthday or anniversary or you need a way to say thanks or sorry, this beautiful flower bouquet is sure to be appreciated.
So there you have it. Order any of these bouquets before 2pm and enjoy same day delivery completely free of charge!