Sunday the 21st of June marks Father's Day here in the UK. Much like Mother's Day, the event is a global phenomenon and is celebrated in slightly different dates and in slightly different ways around the world. In both the UK and USA Father's Day is always held on the third Sunday of June with families bestowing gifts upon the father to honour the importance and influence of paternal bonds.
Father's Day is the invention of a woman named Sonora Smart Dodd who invented the holiday way back in 1910. Sonora was the daughter of an American War Veteran from Arkansas, USA. She held her father in extremely high regard and when she heard about the advent of Mother's Day celebrations, she approached the Spokane Ministerial Alliance to see about observing a similar holiday for fathers. Over the years, interest in the holiday waxed and waned in her homeland until 1966 when President Lyndon B. Johnson signed a presidential proclomation announcing the third Sunday of each June as Father's Day. The holiday gained further recognition in 1972 when President Nixon brought about a permanent national observance of Father's Day on the 3rd Sunday of each June. Sonora lived to witness both these honours and passed away at the age of 96 years old in 1978. Her memory lives on in the observance of Father's Day across the globe.
Father's Day gifts vary from cards and chocolates to tools, barbecue accessories, gadgets and clothes. Whilst sending flowers for Father's Day is perhaps not as traditional a gift idea as it is for Mother's Day, it definitely should not be ruled out. A beautiful bouquet of fresh flowers is a gift that will always be appreciated by anyone, no matter what the occasion is. If you're considering having flowers delivered to your father this Father's Day, why not take a look at our Summer Flowers collection? An arrangement of lovely seasonal flowers is sure to gladden the heart of your dad and show him how much he means to you. Here are a few ideas for Father's Day 2015 gifts: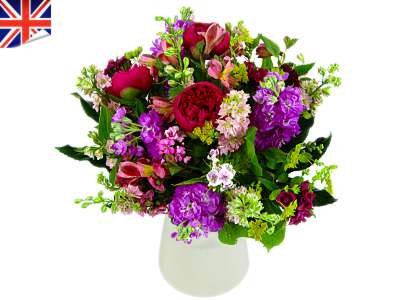 Father's Day this year follows shortly on from British Flowers Week (15th - 19th June). As such, our Beautiful British Bouquet would make for a great gift to tie in with both events. Containing a unique selection of the freshest seasonal flowers, this arrangement features mainly British flowers which have been hand arranged by our expert florists. Colourful and vibrant, the Beautiful British Bouquet is currently available with £5 off and free delivery included.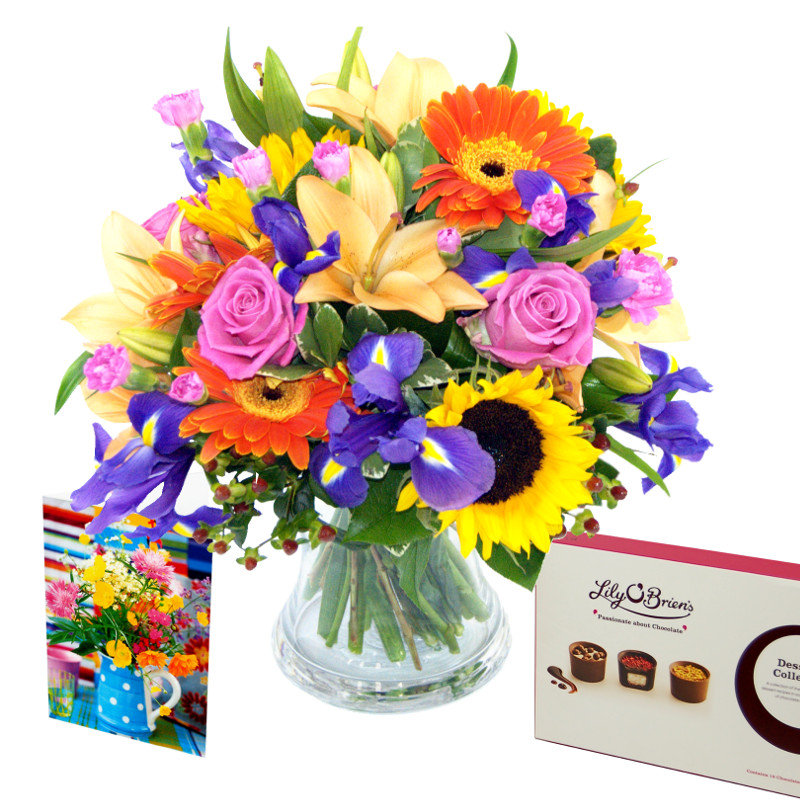 Our Burst of Summer Gift Set is a great choice for those seeking to really spoil their dad this Father's Day. Comprised of flowers, chocolates, a vase and a handwritten gift card, this generous gift even includes free next day delivery. The Clare Florist Burst of Summer bouquet is legendary; a crazily colourful arrangement overflowing with gerberas, scented lilies, pink roses and santini.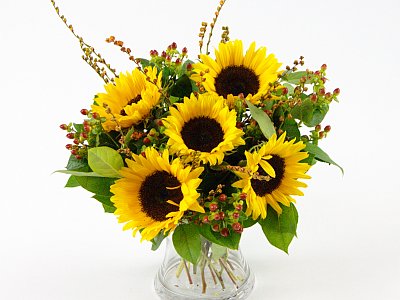 A bouquet of lovely summer flowers is sure to go down a treat this Father's Day. Sunflowers are one of our most popular summery stems, as featured in the cheerful Sunflower Surprise bouquet. As well as helianthus, this bouquet also contains red berries and green foliage to really help the yellow petals stand out even more. As with all our other summer flowers range, this bouquet comes inclusive of completely free standard next day delivery. If you wish to arrange delivery for Father's Day Sunday, weekend delivery is available on any order for a small surcharge, ensuring that you can have your flowers delivered exactly when you want them to be there.