Share your joy of Hanukkah with our beautiful assortment of Flowers. Starting on the 27th of November, the Hanukkah celebration lasts until the 5th of December and is celebrated world wide. This Jewish Family Tradition includes many activities such as singing songs, exchanging gifts and lighting the menorah. During Hanukkah a candle is lit for each night as this celebration is also referred to as the Festival of Lights.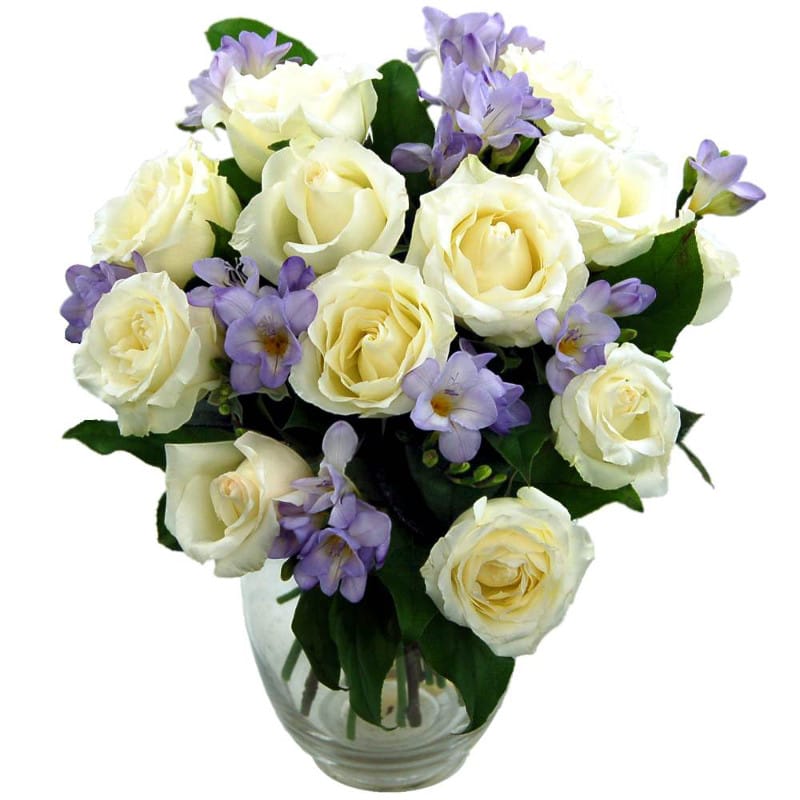 Our wide selection of Flowers to send are perfect for sending to a family this Hanukkah, allowing them to place it on the table for a stunning focal point. We have many Hanukkah flowers for sending in a range of different colors, and which are hand tied by our expert team of florists.
The major colors of Hanukkah are White and Blue, and our Amethyst Flower is an ideal bouquet to help celebrate this festive tradition. Featuring crisp white roses, this beautiful bouquet will look and smell amazing in the home.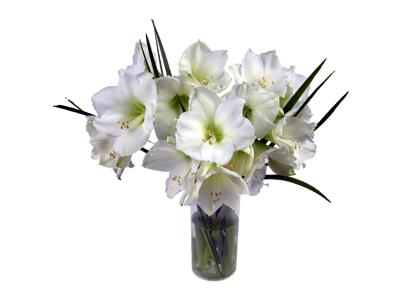 Another flower bouquet that fits perfectly with the Hanukkah celebrations is our Mont Blanc Amaryliss, which is an elegant white flower arrangement.
These white flowers are seen quite often in Jewish homes during this time of the year, and this lovely bouquet will be an ideal feature. Both flowers mentioned are available with next day delivery included so you can arrange for them to be with you as soon as possible.