One of our favourite things about January is the sales - who doesn't love a good bargain? If you're feeling a bit deflated now that the excitement of Christmas and New Year are behind us and you are back to the grindstone of the daily routine, there's nothing better than a spot of retail therapy. The great thing about shopping online is that you don't need to venture out into the cold weather and contend with the hustle and bustle of other bargain hunters. From the comfort of your armchair you can enjoy a warm cuppa and get access to the best deals via the mere click of a mouse or tap of a screen. We thought we'd take a moment to look at some of the best deals available on Clare Florist for January 2015.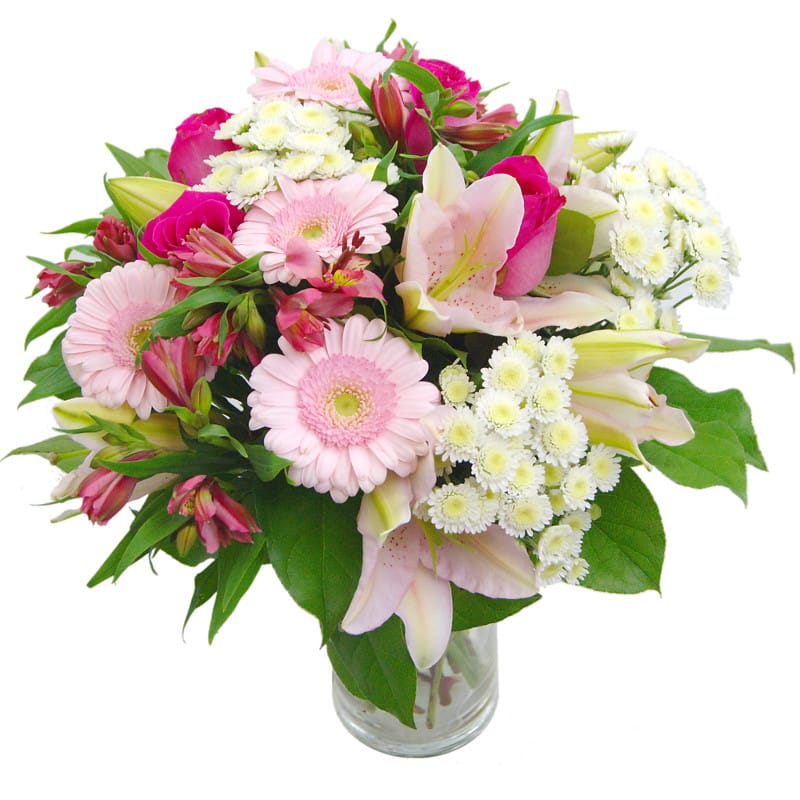 Reduced from £39.99 down to £27.99, it isn't too difficult to figure out why the Cottage Garden Flower Bouquet is already one of our best sellers for 2015. Colourful and lively, this bouquet showcases a mixture of alstroemeria, hypericum, roses, germini, chrysanthemums and lilies in an assortment of alluring colours. If you need to say thank you to someone or if a loved one has a birthday this month, the Cottage Garden Bouquet would make for a lovely surprise.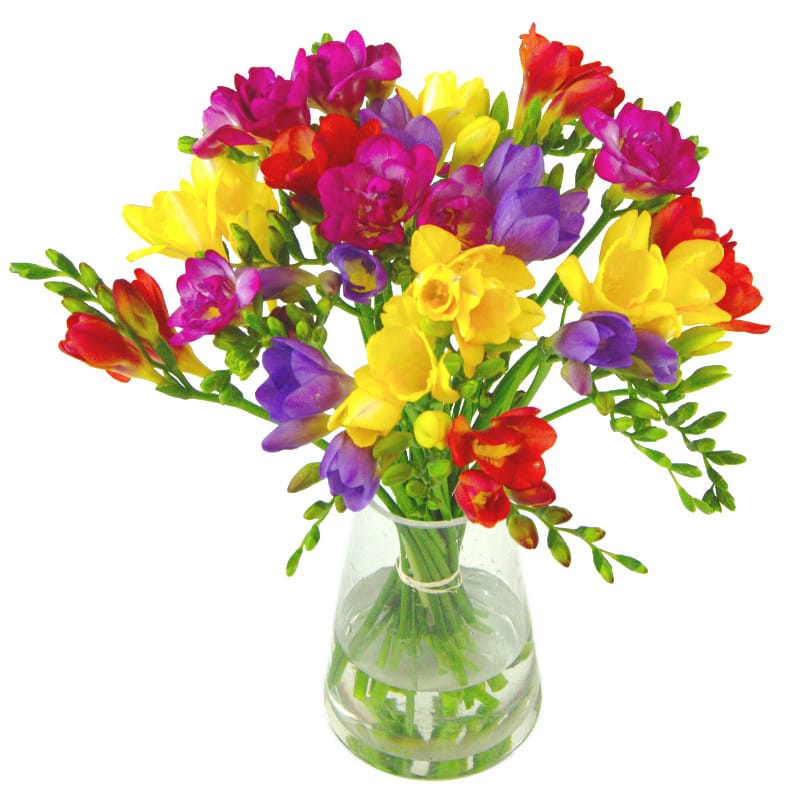 A Scented Freesia Bouquet for less than £20? Oh, go on then! Originally £22.50, this eye-catching arrangement is now on sale at only £19.99 with free delivery included. This vibrantly colourful bouquet is just the thing for anniversaries, birthdays, or any other special occasion upon which you want to surprise that special someone.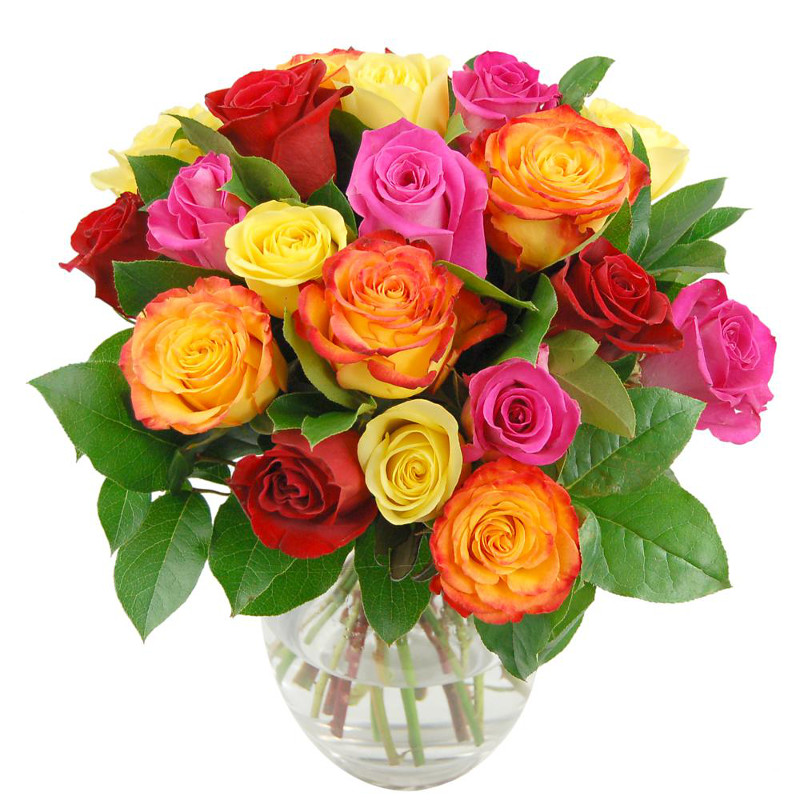 Due to popular demand, we are extending the £10 off offer on our much admired Rainbow Roses Bouquet. Featuring a gorgeous selection of red, yellow and pink roses set amidst green foliage, this visually arresting bouquet will create a breathtaking focal point wherever it is placed. At only £29.99, reduced from £39.99, this bouquet comes with free standard next day delivery included, ensuring you get excellent value.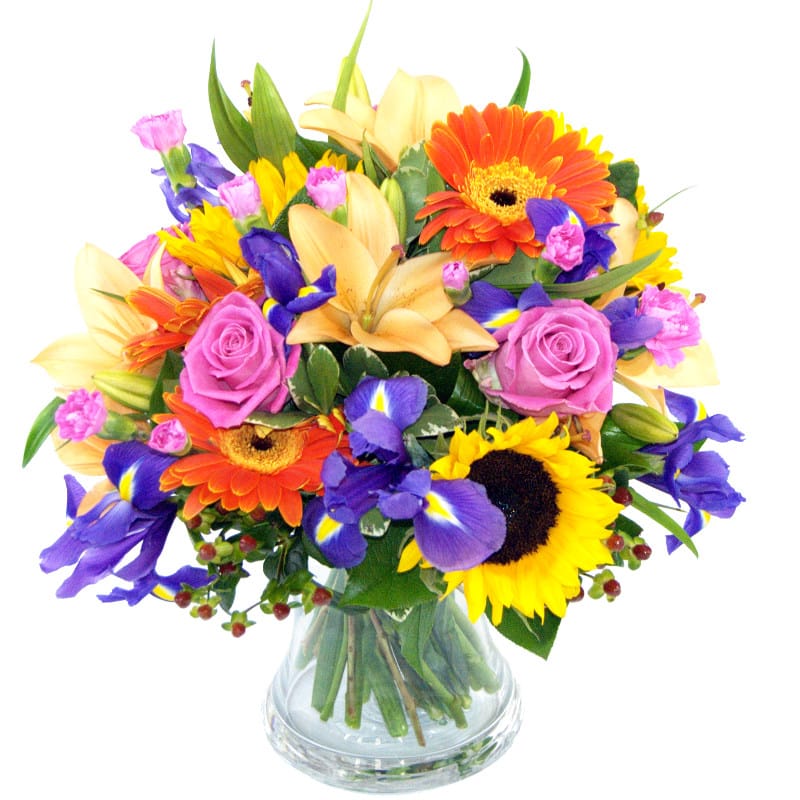 If January's gloomy weather has left you feeling somewhat despondent, our Winter Sunshine bouquet could be just the thing to lift your spirits. The reduced sale price of £29.99, a saving of 25% will also surely help to instil a feeling of positivity and good cheer! This bountiful bouquet boasts gerbera, lilies, roses and santini, creating an array of stunning colours to impress.
Let us know which of our January offers is your favourite!