When it comes to Mother's Day, or Mothering Sunday as it is also known in the UK, we all want to surprise our mum with an incredible, thoughtful, breathtaking gift. In these times of economic hardship, it isn't always possible to spend as much as we'd like to which is where Clare Florist comes in with our flowers under £35 range. Offering surprisingly low prices without sacrificing any of the trademark Clare Florist premium quality, these great bouquets allow you to spoil your mum without breaking the bank.
Standard next day delivery is included in the price of all these fantastic Mother's Day Flower Bouquets so you can have your chosen bouquet delivered directly to your mother. For a small surcharge you can even have delivery on Mothering Sunday itself!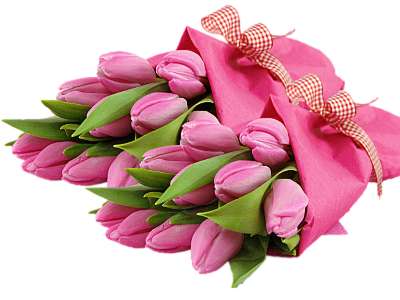 Take these blooming lovely Mother's Day Tulips, for example. At only £22.99 these are a real steal and they even come wrapped in layers of pretty pink tissue with a cute gingham bow. This bouquet consists of 20 stems of high grade, fresh pink tulips. If tulips are your thing, also be sure to have a look at our great value Mixed Tulips bouquet which, at £29.99 for a mixture of red, orange, purple and pink tulips, also offers phenomenally good value for money.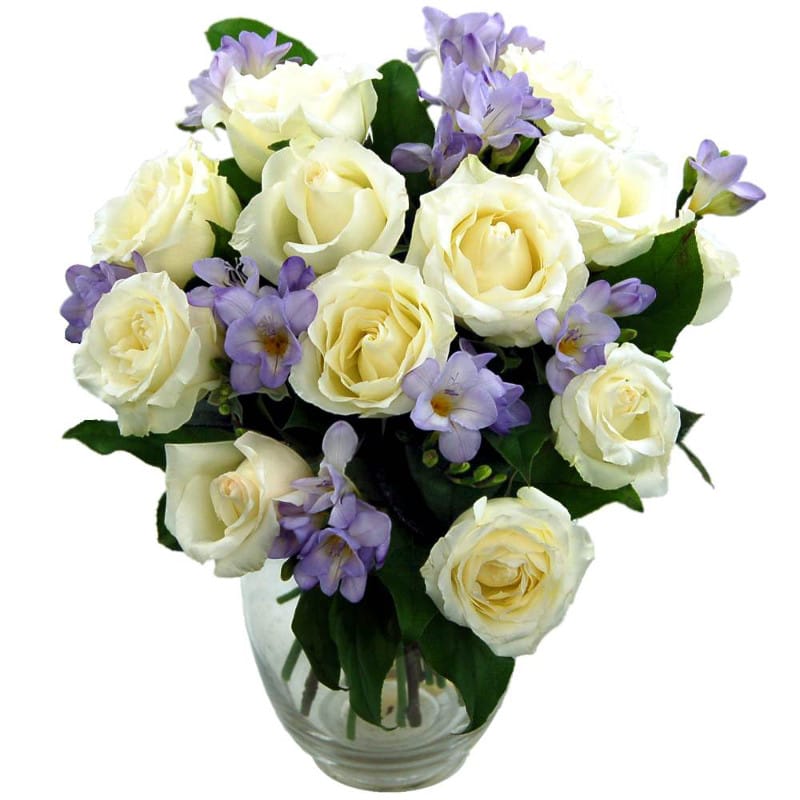 When blogging about great value flower arrangements, it would be remiss of us not to mention the Amethyst bouquet. A real "jewel" of a bouquet (pun intended), the Amethyst is comprised of the crispest white roses and purple freesia for an extraordinarily beautiful effect. And at only £27.99 delivered, the price is pretty amazing too!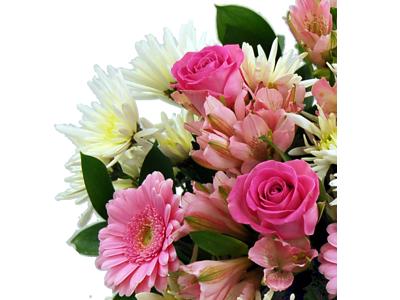 In honour of Mothering Sunday, we've created a extra special bouquet called the Mother's Day Bouquet. Brimming with colour and beauty, this fantastic floral arrangement includes pink roses and germini, alstroemeria, and chrysanthemums... quite the cocktail of floral elegance and brilliance. This spectacular bouquet includes free delivery for only £32.99 making it another amazing addition to our flowers under £35 range.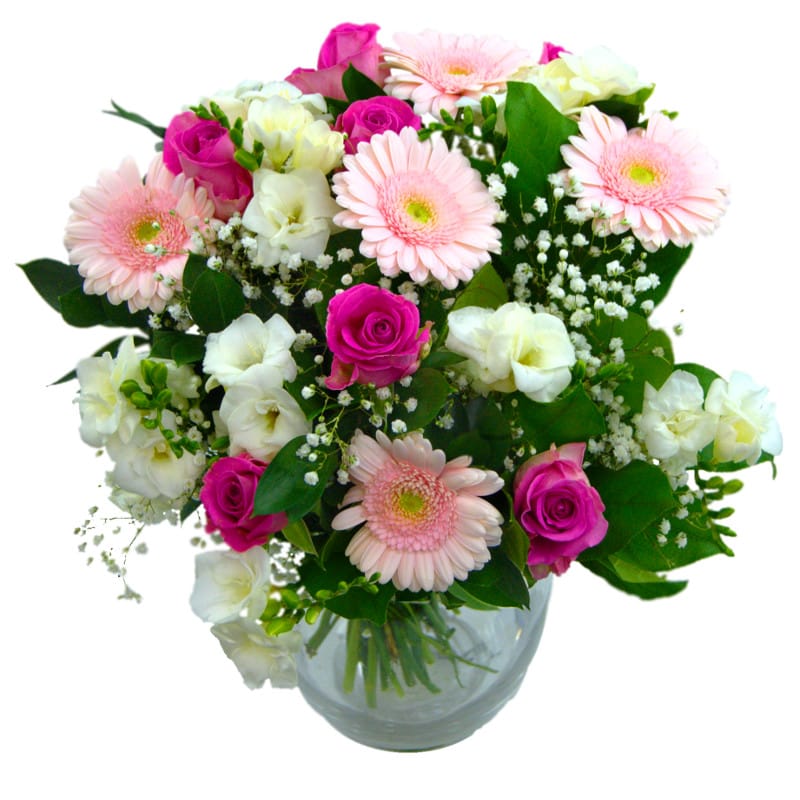 Another special addition to our Mother's Day flowers collection is the aptly named Sweet Mother's Day Bouquet. Splendidly combining pink rose, white freesia and white gerbera, this eye-catching bouquet is sure to hold pride of place on your mum's windowsill, dining table, mantleplace or where else she chooses to proudly put it on display! At only £34.99, this lovely bouquet still manages to fit into our under £35 range and is sure to find a special place in your mother's heart.