Every Mum loves to receive a gift, and with Mother's Day only a few days we are often asked what we recommend as a suitable Mother's Day gift. Some of the favourite gifts to send your Mum this year include Chocolates, Housewares such as Candles, Photo Frames or Lights, and probably the most popular gift sent to mum are flowers, and for years we here at Clare Florist have been delivering our range of Mothers Day Flowers to homes across the United Kingdom.
Our selection of Mother's Day Flowers contains a wide range of high grade Roses, Lilies, Tulips and Chrysanthemums, available in a wide assortment of rich tones to brighten up your Mums home.
Popular Mother's Day Flowers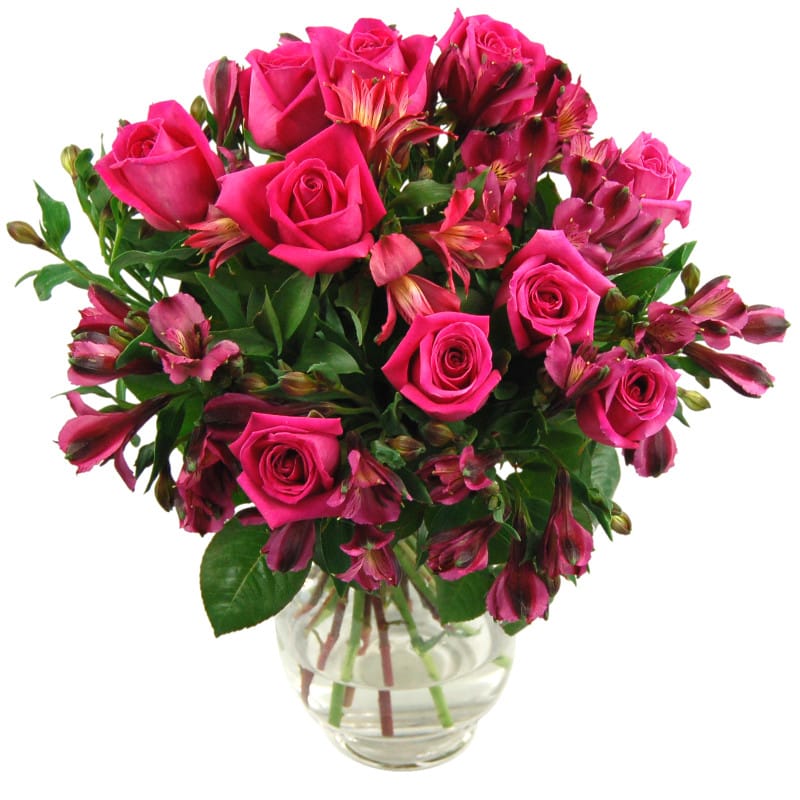 Cerise Rosmeria Bouquet - This Basket is a charming collection of pink roses and delicate alstroemeria that make it an appealing bouquet for your Mum to cherish.
A favorite that appeals to all kinds of flower lower, our Cerise Rosmeria Bouquet has an alluring scent to fill the home, and is an ideal center piece upon a dinner table.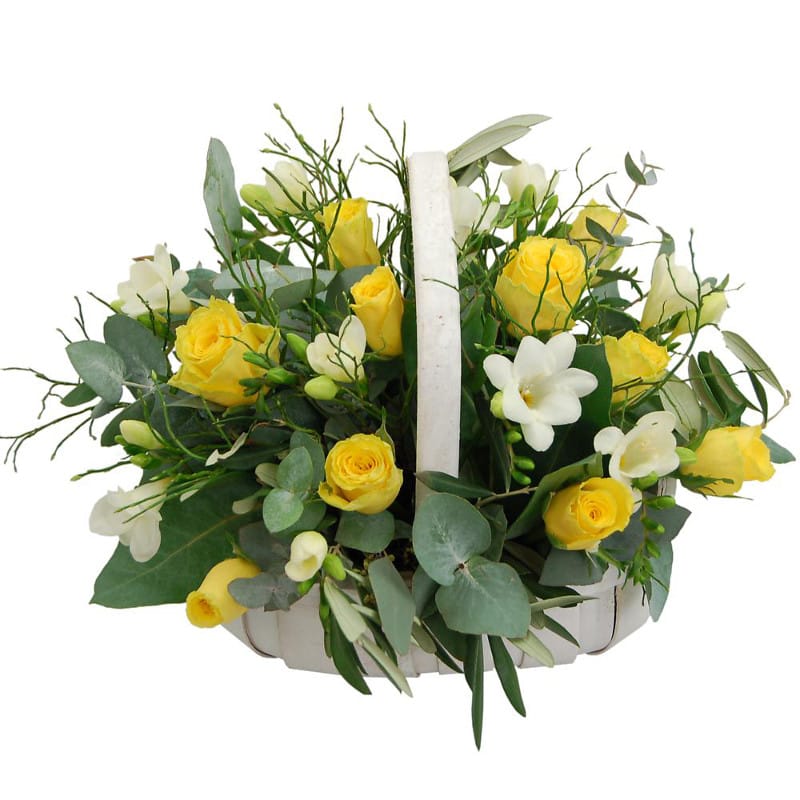 Spring Harmony Basket - This basket is a fantastic way to add to your Mums special day. Featuring a collection of lovely yellow roses and white freesias, this basket flower arrangement has a green leaf backdrop for a stylish finish.
An ideal flower for placing in both the home and office, our Spring Harmony Basket is kept well contained in an eye catching white basket with a top handle for moving about the home.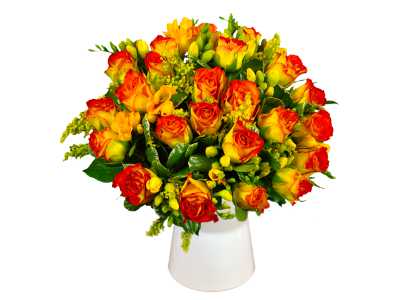 Rose and Freesia Basket - One of our more colorful flowers, our Rose and Freesia Bouquet is a stunning bouquet of orange roses and freesias, hand arranged by our team of florists. This lovely bouquet is delivered in bud, meaning that the flowers have a longer life inside your vase, ensuring that your Mum gets to enjoy them for even longer.