After all the excitement of Christmas and New Year has died away, January tends to be the time when we try in earnest to stick to our new year's resolutions. As well as anticipating the future, it's also a good time to reflect on the year that has just passed and to take a moment for all that we have to be grateful for.

If you're feeling particularly thankful to a friend or family member for a thoughtful Christmas gift or a legendary New Year's Eve party, why not send them a bouquet of fresh flowers to express your gratitude? A flower bouquet is a great thank you gift as it fits all sizes, genders and ages. Everyone loves a colourful, pretty arrangement of flowers to brighten up their home and cheer them up.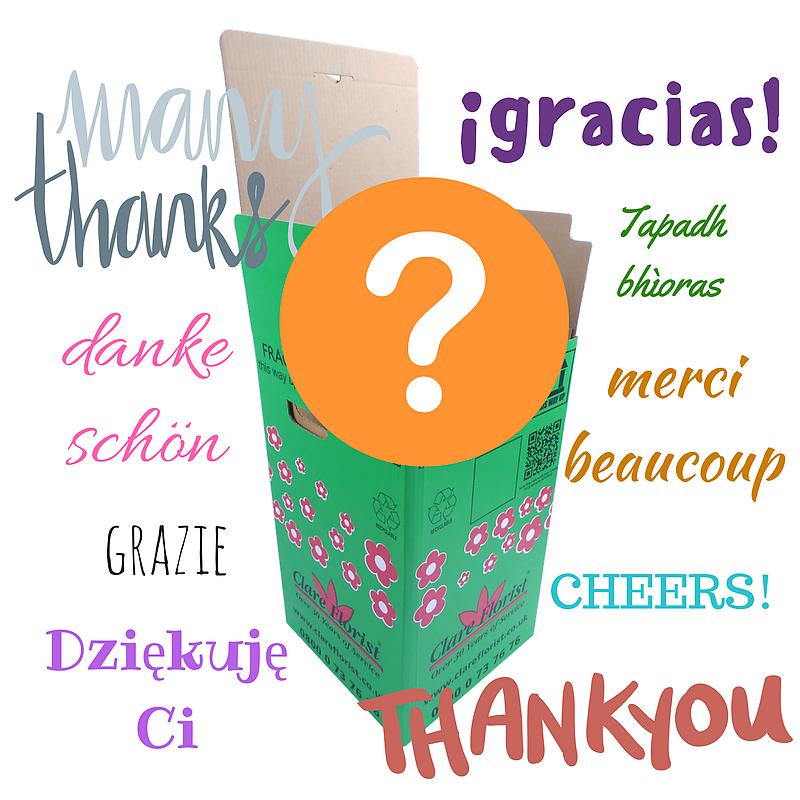 To help you send thanks anywhere across the country, we have created a brand new bouquet for the new year – the Mystery Thank You Bouquet. Like our other Mystery Bouquets, each Mystery Thank You Bouquet is unique. It will be created according to the creative whims of our passionate, inspired, experienced florists who create each bouquet fresh for you. The resultant floral arrangement is guaranteed to be the ideal way to offer thanks and put a warm, appreciative smile on the face of your best friend, parent, sibling or other half. Next day delivery is completely free of charge, so there's really no excuse not to send the Mystery Thank You Bouquet to your nearest and dearest today.