December has reared its wintry head once again, bringing freezing temperatures and 4pm sunsets. But it's not all gloom, December is also the season to be merry, for Christmas is afoot.
There are still three weeks to go, but already we're beginning to feel festive. Here at Clare Florist HQ, we've been busy with our Christmas flowers collection. And with orders already coming in for Christmas flower arrangements and door wreaths, is it any wonder it's already beginning to feel a lot like Christmas?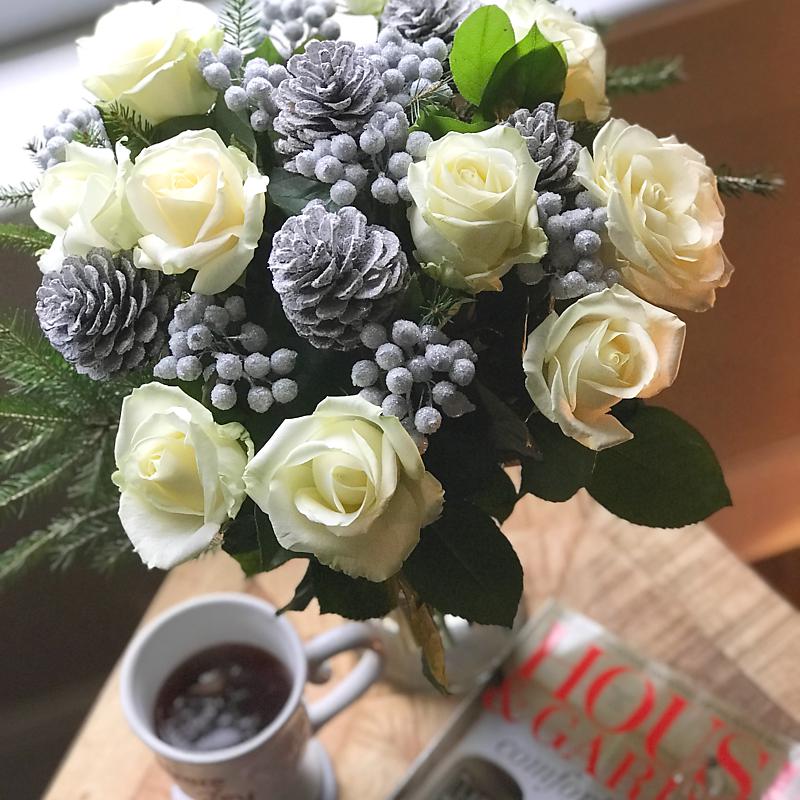 Take this wonderful Luxury Winter Wonderland Bouquet for example. Is there anything more evocative of a gorgeously snowy, frost-filled sparkly winter landscape? With its luxurious large headed white roses accompanied by glitzy silver cones and berries and a smattering of pine for good measure, the Luxury Winter Wonderland is the perfect piece of floral décor for your home over the winter holidays.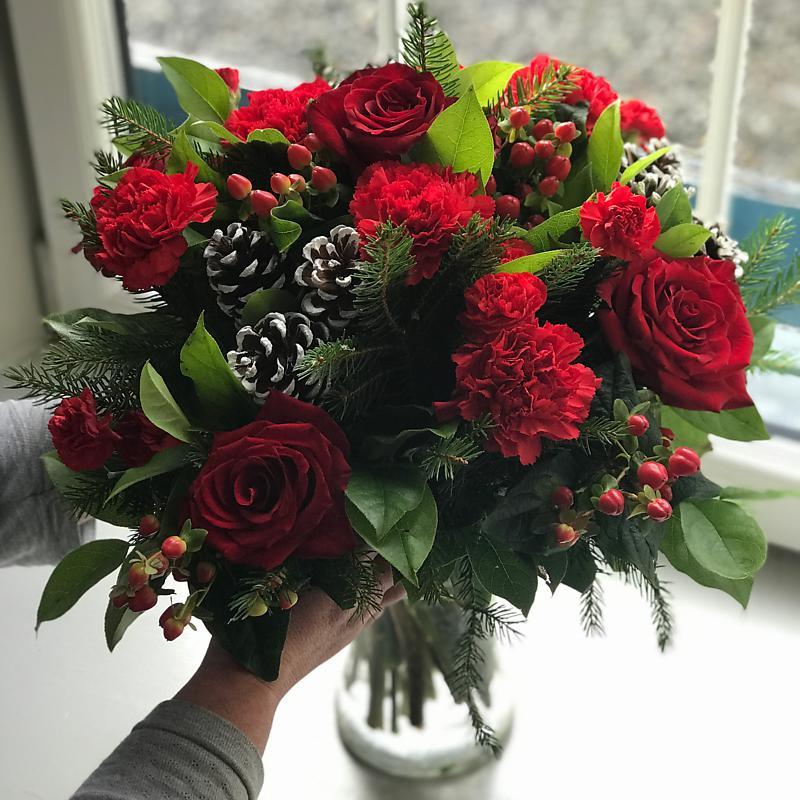 If you prefer your Christmas bouquets a bit more red, we have the answer for you. The Christmas Roses & Carnations Bouquet features red roses and carnations complemented by snowed cones, red berries and pine. This bountiful bouquet would make for an impressive centrepiece on your dinner table come Christmas Day.
You can have your Christmas flowers delivered right up until Christmas Eve – our jolly delivery drivers will be out in force to ensure everyone gets their Christmas bouquet in time for the 24th.