With Mother's Day fast approaching (Sunday the 31st of March), we thought we'd share some ideas for gifts to make this Mother's Day an extra special one. Flowers are the perfect go-to Mother's Day gift, and if you choose to throw chocolates and a handwritten card into the mix, well you're onto a real winner!
With so many Mother's Day bouquets out there to choose from, we've decided to pick out a few of of our favourites to inspire you.
Precious Pink and White Bouquet
Featuring a hand-arranged assortment of fresh chrysanthemums, roses, carnations and alstroemeria, the Precious Pink and White will send mum over the moon with happiness. This bountiful bouquet is sure to hold pride of place in the middle of her coffee table or at her windowsill for all to see over the Mother's Day weekend. The soft pink and white hues of the petals are nicely offset by the fresh greenery which helps to fill the arrangement out.
Any of our bouquets can be upgraded to include a free vase, but as a special Mother's Day promotion, we're including one for free with every order of 30 Pink Tulips. The bouquet itself is a splendid affair, simple yet elegant - ideal for reminding mum that you're thinking of her on Mothering Sunday. Your 30 Pink Tulips will be hand arranged to order by our skilled florists who select only the freshest tulips for every bouquet.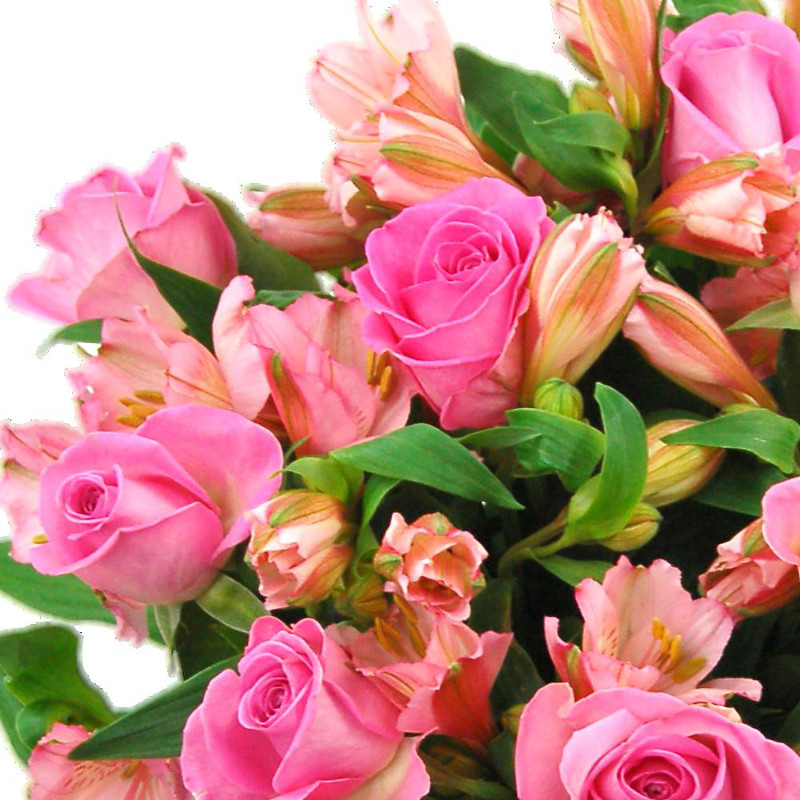 This legendary combination of roses and alstroemeria is a popular best-seller all year round. The Pink Rosmeria is especially suited to Mother's Day owing to its bright and vibrant pink colour palate, a thematic hue for the occasion. Roses pretty much always go down a treat, and the inclusion of alstro adds a touch of variety without going overboard and adding too many stem varieties.
Whilst pink is the traditional colour many of us associate with Mother's Day flowers, sometimes its good to break with tradition and go for something fresh and unique. This latest addition to our spring flowers collection is ideal if you want to do just that. Bringing together the freshest yellow roses, tulips and statice with elegant white alstroemeria, the Spring Sonata Bouquet manages to capture the spirit of the springtime season which is ideal considering that Mother's Day falls on Sunday the 31st of March this year, right at the cusp of spring.
Each of these bouquets comes inclusive of free next working day delivery which means you could order for Friday the 29th and make it a Mother's Day weekend gift. Or for a small Sunday surcharge you can even schedule delivery for the 31st itself to surprise mum on her special day.
Don't forget that you can also add a card, chocolates and vase to any of our bouquets - or add all three for just £9.99 with our gift set upgrade offer.
So there we have 4 of our favs - which did you like best?