So summertime is officially here and it is officially our favourite time of the year. Milder weather, longer days, summer flowers in bloom - what's not to love? To celebrate the commencement of summer we thought we'd take a look at some of the flowers most closely associated with the season.
Nothing says summer like sunflowers. These vivacious blooms will bring colour and life to any arrangement, whether used on their own or mixed with other colourful summer flowers such as germini: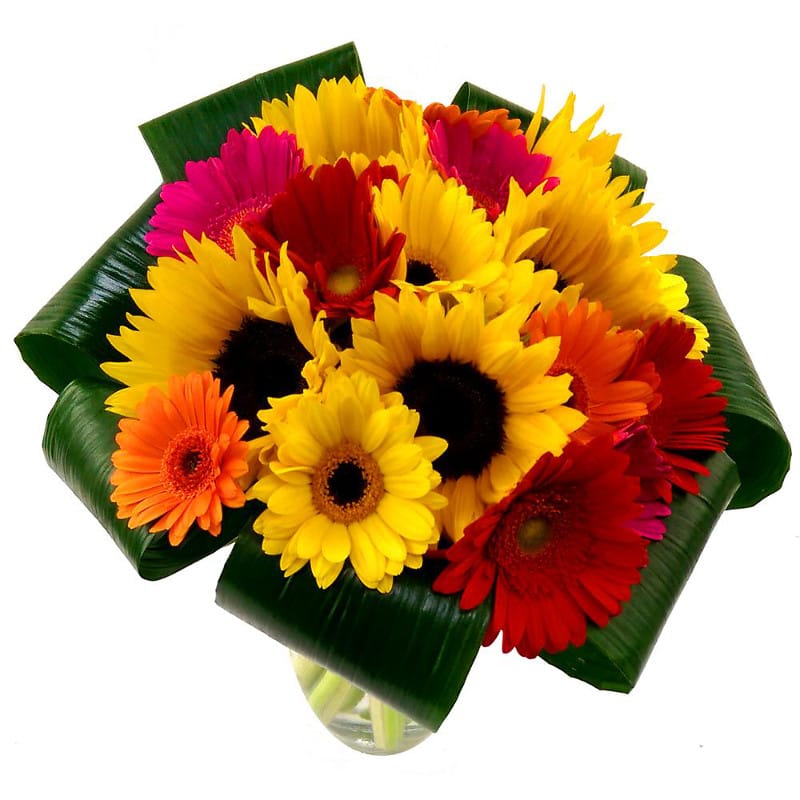 A happy flower for happy occasions, sunflowers make great gifts to say congratulations or happy birthday. In the language of flowers, sunflowers are said to symbolise adoration, endurance and faithfulness.
Perfectly pretty peonies are a persistent ingredient in some of our most popular summer bouquets, such as the bountiful Summer Splash: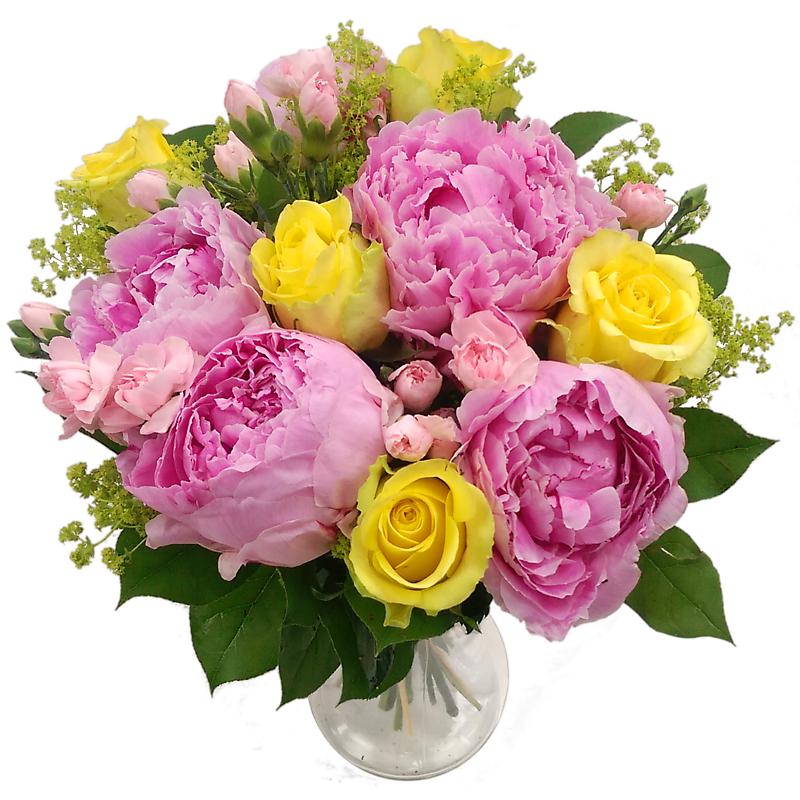 This amazing arrangement combines fresh pink peonies with lovely lemon roses and pink spray carnations to create a strikingly gorgeous bouquet. Great as a gift, Summer Splash is also just the thing if you want to brighten up your home with some colourful seasonal blooms.
Hailing from South America, Alstroemeria flowers are suitabley exotic and enchanting. Indelibly elegant, the beauty of alstroemerias is more understated and subtle, making them ideal for creating contemporary, chic bouquets such as the Happy Days: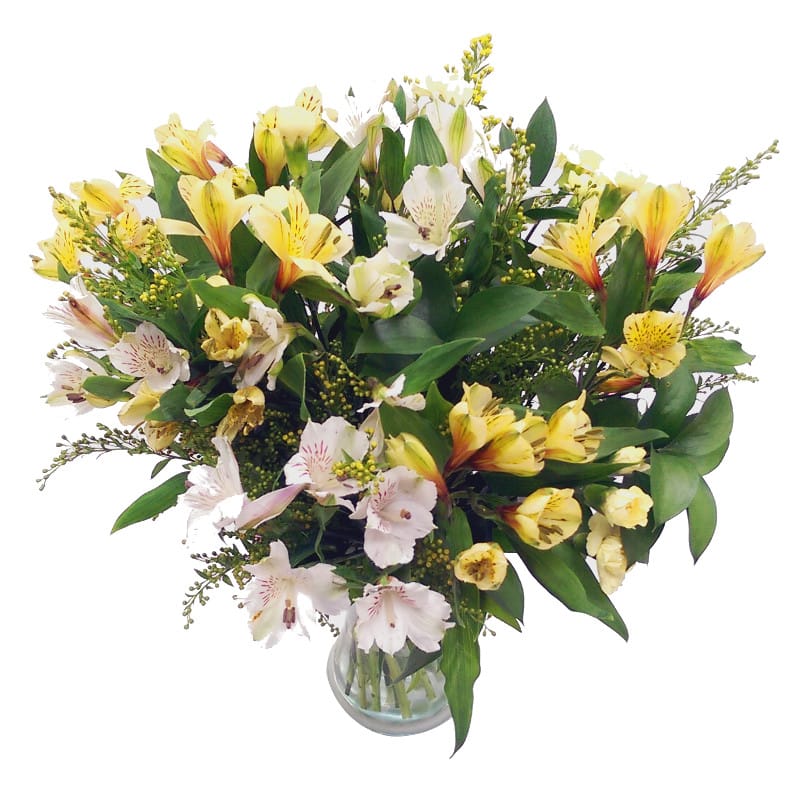 An eloquent blend of alstroemeria, solidaster and spray carnations, this bouquet is notable for its subtle yet gorgeous soft yellow, lemon and white hues.
There you have a selection of just a few of our favourite summer flowers and bouquets. What are your favourite summer stems?