For centuries Flowers have been used to express our gratitude and show thanks, which is why we here at Clare Florist we have a select range of flowers which we feel are perfect for saying thank you. Our Thank You Flowers are an exquisite present to give to a friend, colleague or loved one especially when you see their face light up when they receive them.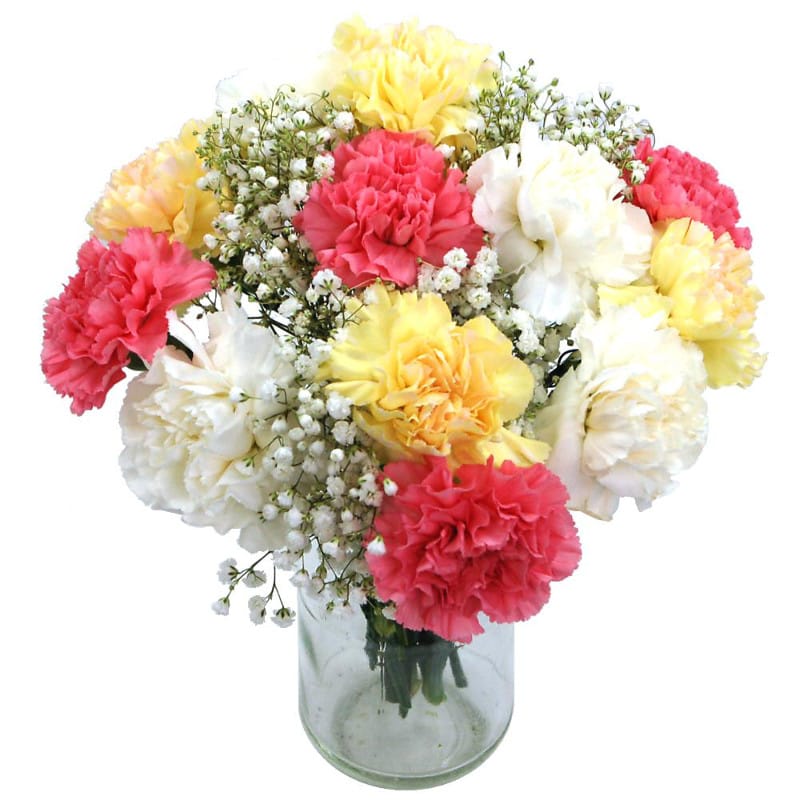 Our Mixed Carnations are a popular choice when it comes to saying thank you and this floral bouquet contains 12 carnations in a variety of colour for a dazzling display. Carnations are used to signify distinction and love, with the Greek name for carnation "dianthus" meaning heavenly flower. These Carnations have a subtle scent so as not to overwhelm, and the petals are soft to touch and easy to rearrange.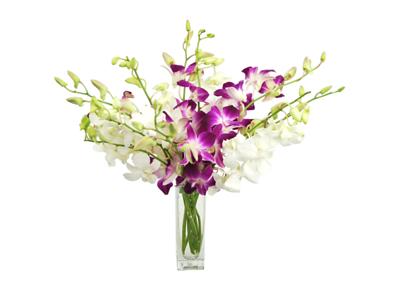 The Rainforest Orchid Bouquet is a unique looking, very eye catching floral display that is a great alternative to sending Roses or Carnations to a loved one to say thanks. Featuring white and purple Orchids, this bouquet has a tropical flavour that will be a striking showpiece.
Our flowers are hand tied by our florists, and the flowers are carefully packaged and delivered to you so that they arrive in excellent, good as new condition for placing in your vase. Our fresh thank you flowers are available for next day UK delivery so that you can thank your friend straight away.
We can include a handwritten thank you card with your flowers to help add a personalized touch to the arrangement. This also comes in handy if the person lives further away and you are unable to deliver them yourself. Does your friend have a sweet tooth? Why not add a box of chocolates with the order as special treat for them to enjoy.