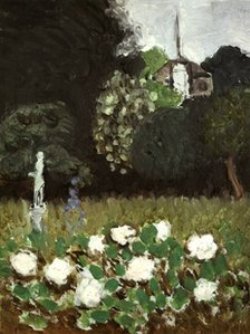 Twenty-five years ago, in 1987, thieves broke into the Stockholm Museum of Modern art with a sledgehammer, and made off with a beautiful, incredibly valuable painting: 'Le Jardin' by Henri Matisse, an impressionist masterpiece of white flowers against a background of grass and trees.
Now, a quarter of a century later, the painting has surfaced ... in Essex.
An Essex art dealer was offered the painting, worth around $1m. But before going through with the sale, he decided to check the painting's history. What he found amazed him: the painting which they were trying to sell him was the proceeds of theft!

With the help of the Art Loss Register, the stolen painting has now been recovered. And after 25 years, the beautiful white flowers painted by Matisse will yet again hang on the wall of the museum in Stockholm.