With a mere 35 days until Christmas, anticipation is beginning to mount! We're getting into the Christmas spirit already with an extensive range of new Christmas Flower Bouquets available now. As well as flowers we are also delighted to offer exquisite Christmas Wreaths - just the thing for decorating your front door and getting into the festive spirit of things.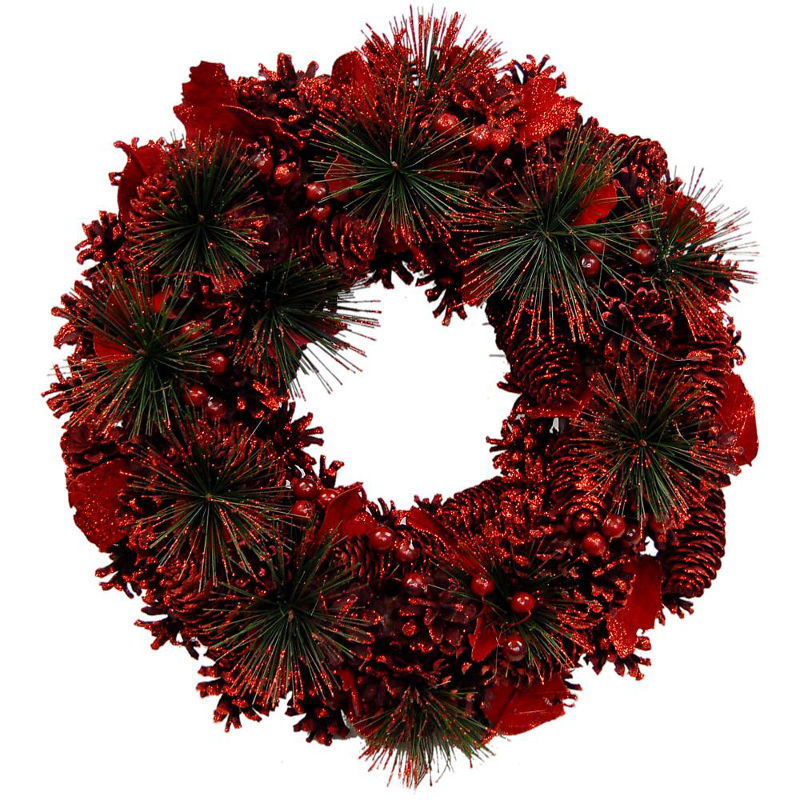 The aptly named Festive Joy Xmas Wreath offers a scintillating blend of reds and greens with painted red pine cones, artificial spruce, red berries and red leaves. Bright and glittery, this lovely wreath perfectly embodies the spirit of the season.
Measuring in at an impressive 38cm, the Festive Joy Christmas Wreath will make for a warm and welcoming addition to your front door. All you need now is a generously filled mug of warm mulled wine and a freshly baked mince pie to enjoy in front of a cosy open fire!
Check out more of our Christmas wreaths at our Christmas Cones section alongside more festive favourites including many resplendent bouquets decorated with glitzy painted pine cones - all available with standard next day delivery included in the price!