Regular readers of the Clare Florist blog will probably be familiar with the concept of birth flowers, a tradition whereby a different flower is assigned to each month of the year. The birth flower for the month of May is the Lily of the Valley, a stem known for its sweet aroma and highly poisonous properties. As such, we couldn't really recommend this as a birthday gift, unless of course you are shopping for your arch nemesis. And even then, sending them highly poisonous flowers seems like a bit much.
Instead, if you have a loved one celebrating a birthday in May, why not send them a bouquet of fresh lilies - that way you can honour the tradition of birth flowers without endangering their life. According to birth flower symbolization, the lily of the valley represents humility, chastity and sweetness, all positive character traits which anyone receiving lilies as a birthday gift would certainly be pleased to have attributed to them! You could even add a hand written card to your gift to explain the birth flower symbolism of the lily, adding a degree of depth and thoughtfulness to your gift which will surely be appreciated.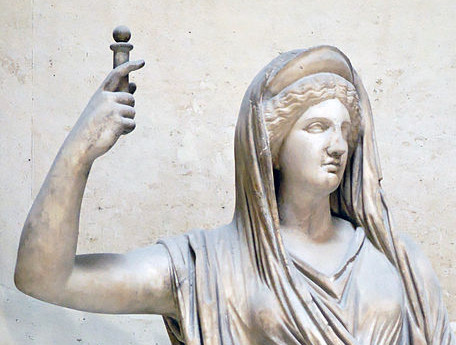 Lilies are also thought to represent purity and innocence, an association which can be traced back to Greek mythology and the goddess Hera. Hera was the wife and one of three sisters of Zeus. As well as being symbolised by the lily flower, Hera is also represented by an odd list of things including pomegrantates, peacock feathers, cows, panthers, cuckoos and lions. It sounds as if we're making this up, we know, but you can check Wikipedia if you don't believe us.
If you have a friend or relative with a May birthday and you are stuck for inspiration, a bouquet of lilies would make for a unique and beautiful gift. We've got a large selection of lily bouquets as well as arrangements which contain lilies with other stems.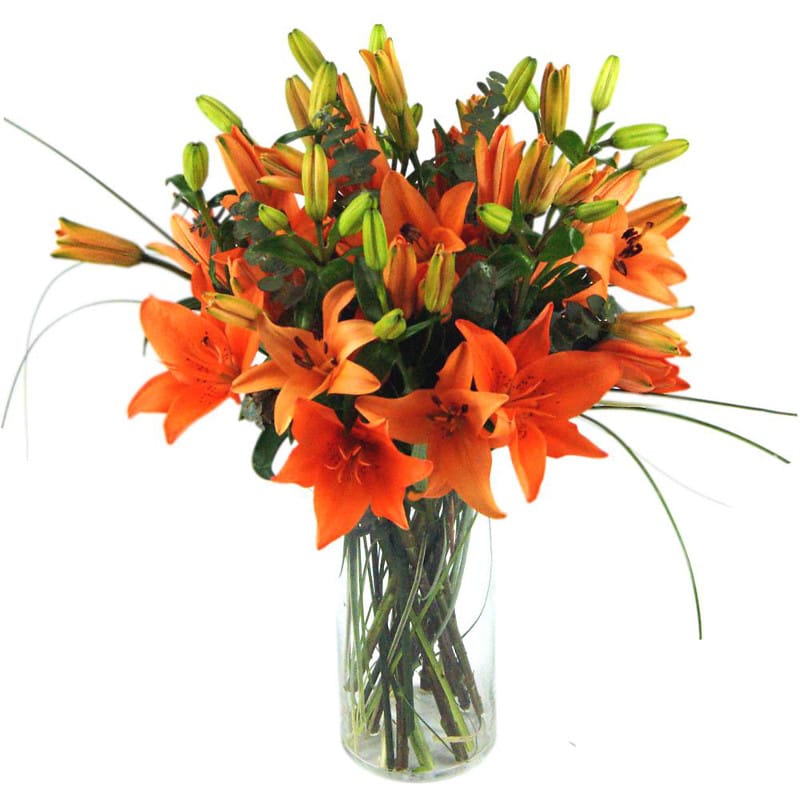 The bold and vibrant Tiger Lilies bouquet is brimming with bright orange blooms to create a spectacularly eye-catching affair. Featuring ten aziatic orange tiger lilies, this bouquet is delivered 'in bud' to ensure excellent longevity.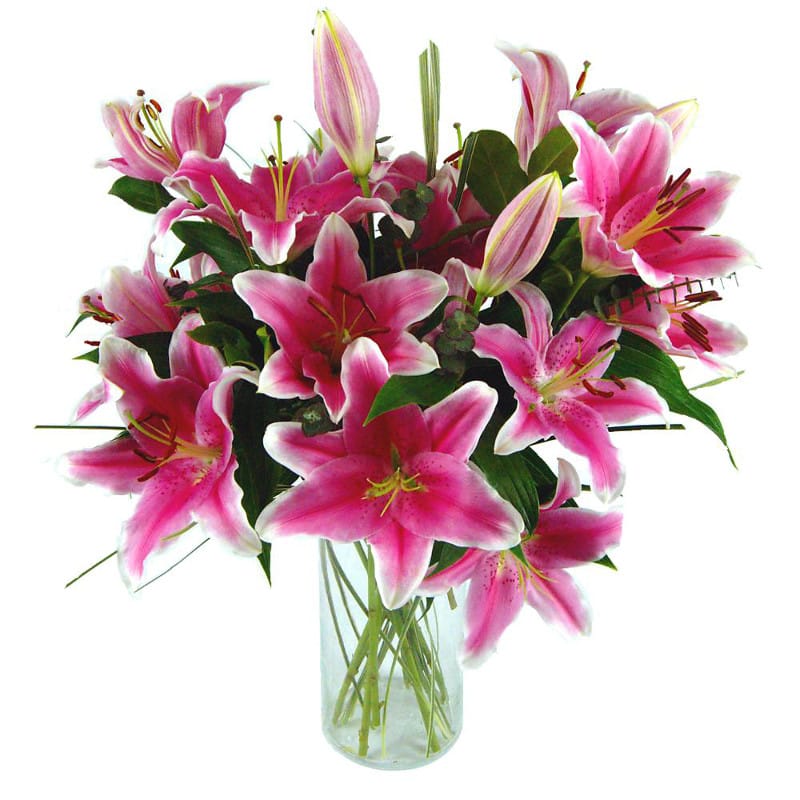 Another popular choice in our lilies category is the resplendent Sensation Lilies bouquet, an undeniably pretty arrangement which features gorgeous oriental lilies. Not only is this bouquet visually stunning but the wonderful aroma of these flowers will also enhance any setting greatly.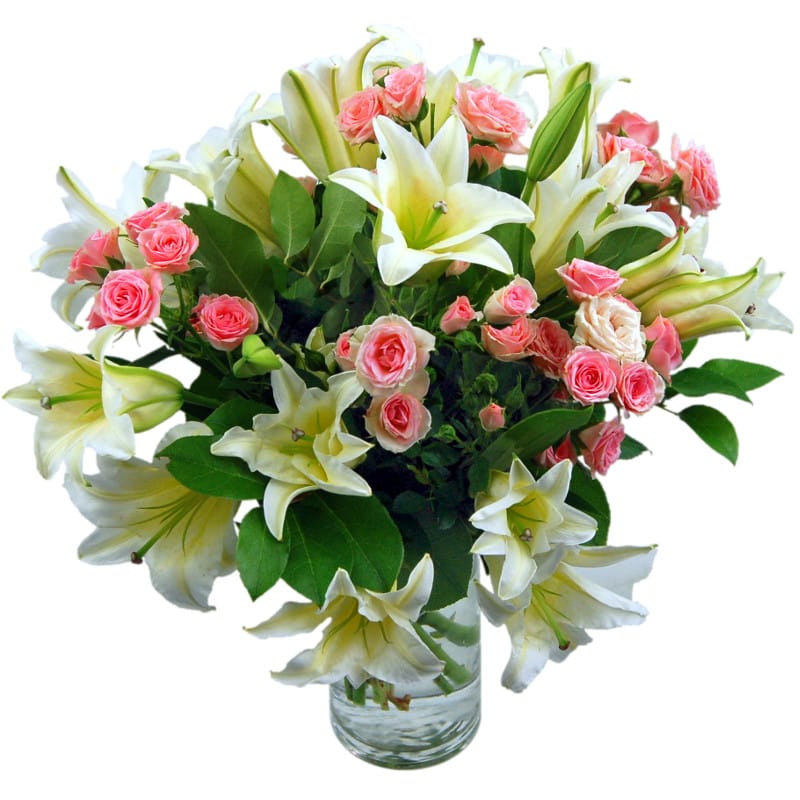 Are you shopping for a birthday gift to give to a sweetheart or that friend who is just irrepressibly sweet, kind and optimistic? If so, we recommend the Sweet Candy bouquet! :-) This fabulous arrangement combines white lilies with tasty pink roses to mouthwatering effect. This colourful combination is sure to make an unforgettable impression on its lucky recipient!
Hopefully you now have some ideas and inspiration for May birthday gifts. If the above is not quite what you have in mind, do peruse our site as we have many more different lily and birthday bouquets available. Be sure to stay tuned to our blog as we'll be covering birth flowers for each month of the year, right up to 2016.