As we were surfing the cyber highways of Twitter this morning, we noticed a series of hashtags which would inevitably come into frution, although we hadn't anticipated that they'd be trending quite so soon. #valentinesday, #valentine and #valentinesdayiscoming were three of the most popular as Twitter users begin hatching romantic schemes and corporate accounts step forward to suggest products and services to make the 14th of February an extra special day.
Valentine's Day falls on a Saturday this year, making it ideal if you fancy a romantic weekend away somewhere. Be sure to book early though as accommodation and restaurants are bound to be getting bombarded with bookings in the run up to the big day. Presenting your loved one with a bouquet of Roses is of course the classic Valentine's Day gesture, and often the old reliable traditions are the best. We've been hard at work preparing some really lovely romantic bouquets, any of which can be ordered now for delivery on the 14th. This saves you from leaving the comfort of your armchair; simply click or tap through now and complete your order, giving you the peace of mind and assurance that your Valentine's Day is organised.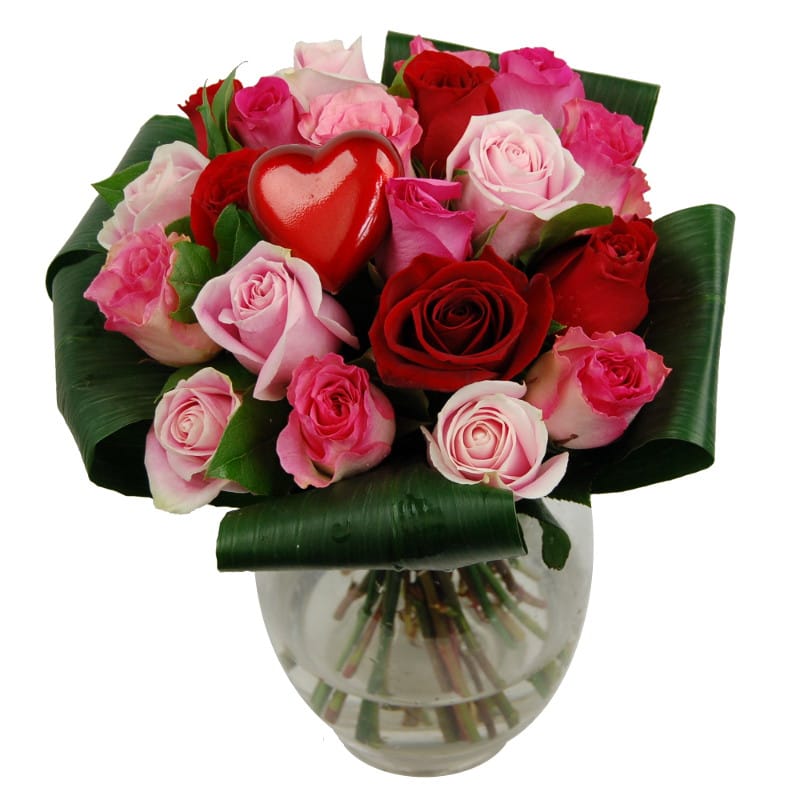 Distinctive and immediately eye-catching, the Hearts & Roses Bouquet is sure to instantly wow your loved one.
Featuring cute heart ornaments nestled among pink and cerise roses, this resplendent flower bouquet is perfect for reminding your partner how much they mean to you, or maybe also for wooing that secret workplace crush!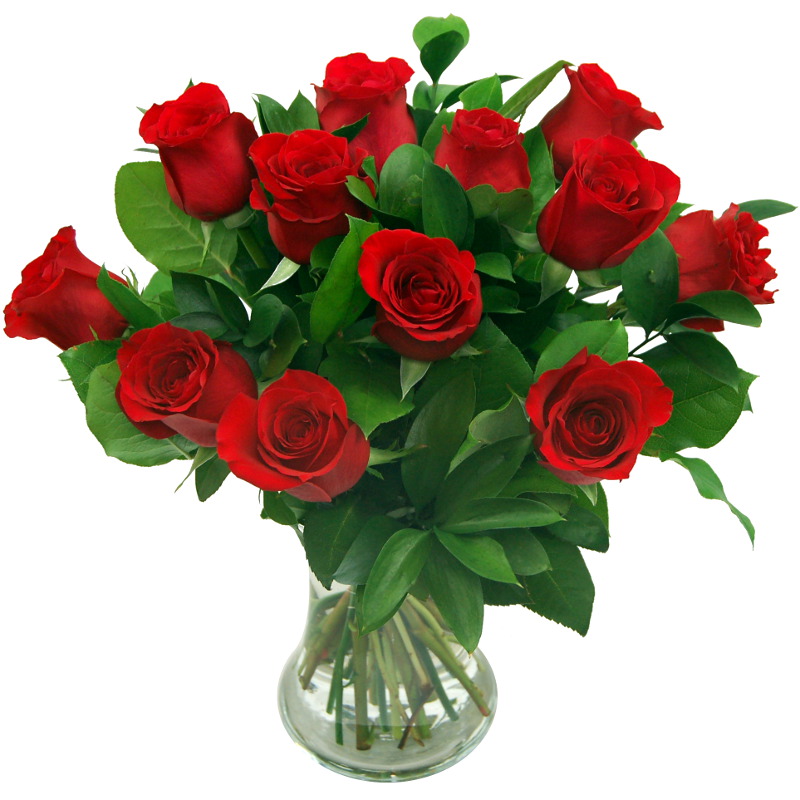 Our 12 Red Roses True Romance bouquet is a classical arrangement of a dozen roses that will definitely win over that special someone. This flower bouquet is currently on special offer with £7 off, so get your order in now and save some money which you can spend on more gifts for your beloved! (or add to the pub kitty, whichever is your preference).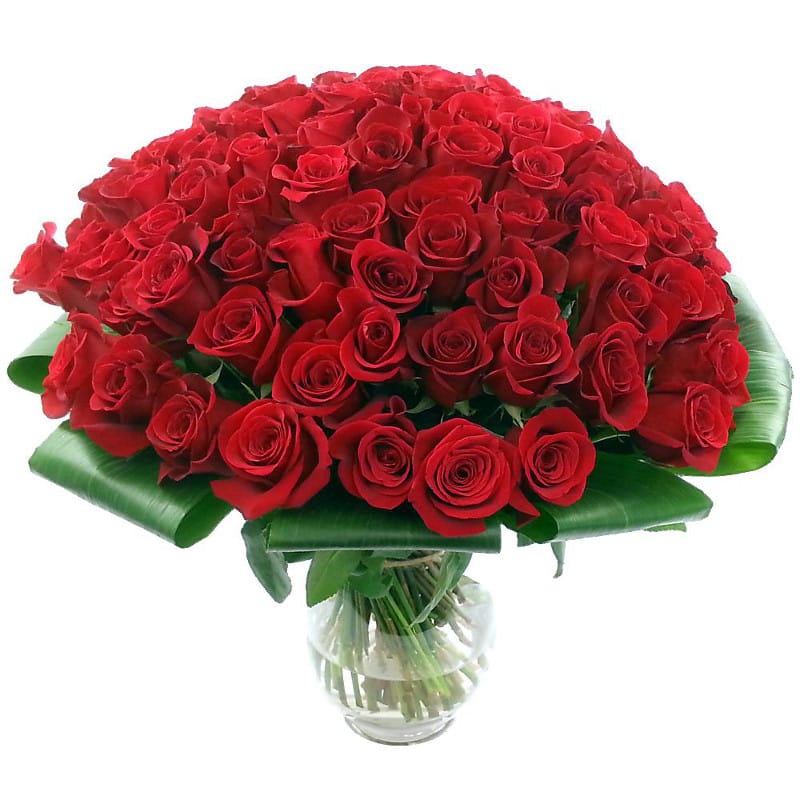 Anyone looking to really go all out this Valentine's Day and completely spoil their loved one should definitely look at the 100 Red Roses Flower Bouquet. It's difficult to even imagine the shock and euphoria that would likely overcome your special someone when presented with this gorgeous, bountiful, larger-than-life bouquet.
Don't forget that each of the above flower bouquets is priced inclusive of free standard next day delivery - this includes Saturdays, so you're all set. And you can also add optional extras such as Thornton's chocolates, a teddy bear and a handwritten card. Making this Valentine's Day the most memorable one ever has never been easier thanks to Clare Florist.