Last week we successfully launched our new Beautiful British Bouquet. We have spent a lot of time early on this year speaking to small growers throughout England that we can source some pretty garden blooms.
We have created a bouquet that will change throughout the summer season as different flowers come into season.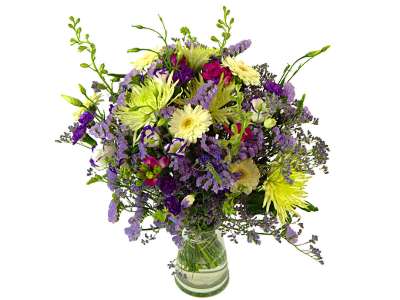 This week the bouquet will include delphiniums, sweet scented stocks and chrysanthemums.
This weekend is Midsummers day - already I know! So we will be attending the annual late night opening at the Royal Botanic Gardens in Edinburgh where you can enjoy the gardens late in the evening whilst listening to music and some magical storytelling!