A BIG Thank you and congratulations to all of you who have taken part in our special Valentine's Quiz. I must say that I am very pleased with the response. I have posted the answers to the twelve questions below and the winner will be notified at midday today and everyone who entered will receive a little thank you gift. All will be notified by facebook message.
Right then, here are the answers: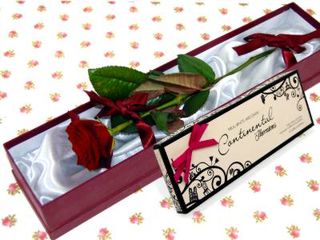 1) Love - 20 Red Roses.
2) Valentine's Tulips.
3) Bob Marley.
4) Two dozen (24).
5) Single Best-Grade Red Rose.
6) Heartfelt sentiment.
7) The beautiful Dozen Valentine's Red Roses hand-tied bouquet, a chic glass vase, a sumptuous box of Thorntons Continental Chocolates and a handwritten Valentine's card.
8) 12 first grade red roses with gypsophila and hypericum berries.
9) A Dozen Orange Roses.
10) Yellow Roses.
11) The Freesia Fragrance Bouquet.
12) A Single Red Rose and Thorntons Continental Chocolates.
I hope you enjoyed the quiz, we shall be doing some more throughout the year so keep your eyes peeled!
I'd like to wish you all a Happy Valentine's Day - All you need is Love!
For fantastic prize winning opportunities, fabulous flower information and magnificent offers and product news!