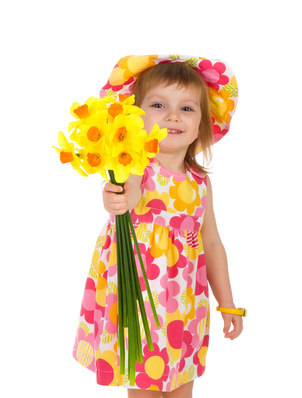 This Sunday, 3rd April is Mother's Day in the UK. It is the celebrated annual occasion when children pay respect to their mother's. Often by bestowing them with a gift and a card, and as Mothering Sunday occurs during spring, a present of spring flowers is often a popular choice - presented as an expression of gratitude for all their kindness, love, affection and attention that they have exhibited throughout the past year.
In the UK, Mothering Sunday or Mother's Day (as it is widely known) has been celebrated on the fourth Sunday of lent - 40 days before Easter. This is why the date of Mother's Day changes each year. Originally a day to honour Mary, the mother of Christ and then becoming more traditional during the time when the wealthy employed the poor (specifically poor children) as servants, who lived in quarters in their employee's homes - it was a day dedicated to celebrating Mother's by their children especially those who returned to their families from working away. Since these times it has become the special day to celebrate and to show gratitude and acknowledgment to our Mother's.
Mother's Day is celebrated in many countries around the world and at different times of the year, but when and wherever it occurs, the meaning is the same...
To commemorate our marvelous mum's!
For fantastic prize winning opportunities, fabulous flower information and magnificent offers and product news!