So it's less than a week until December and anticipation for the festive period is growing steadily. Aside from Christmas Trees, Christmas Flowers, tinsel, mistletoe, and other decorations, one of the most popular pieces of decor for the winter holidays is a Christmas Door Wreath. You instantly know it's Christmas time as soon as you see colourful, ornate wreaths appearing on doors throughout your neighbourhood. With this in mind, we thought we'd take a closer look at three festive wreaths we have on offer now.
The Very Berry Christmas Wreath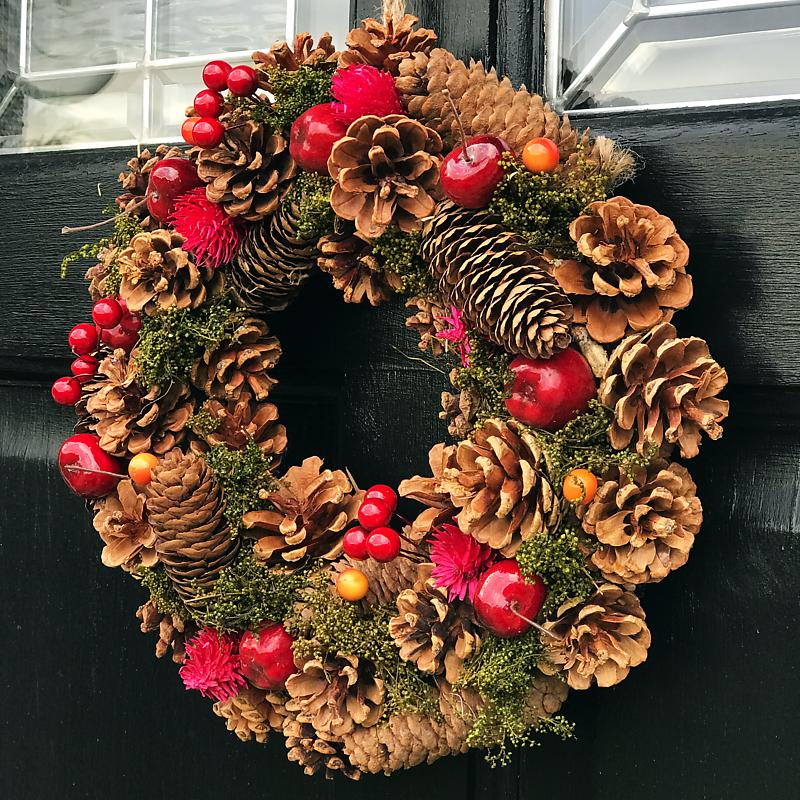 Comprised of cones, berries, and winter foliage such as dried lichen, the Very Berry Christmas Wreath creates an eye-catching spectacle thanks to the way the pretty red berries stand out against the classic brown cones. A traditional wreath with a splash of colour, the Very Berry manages to combine a classical styling with some modern flair.
The Starry Night Christmas Wreath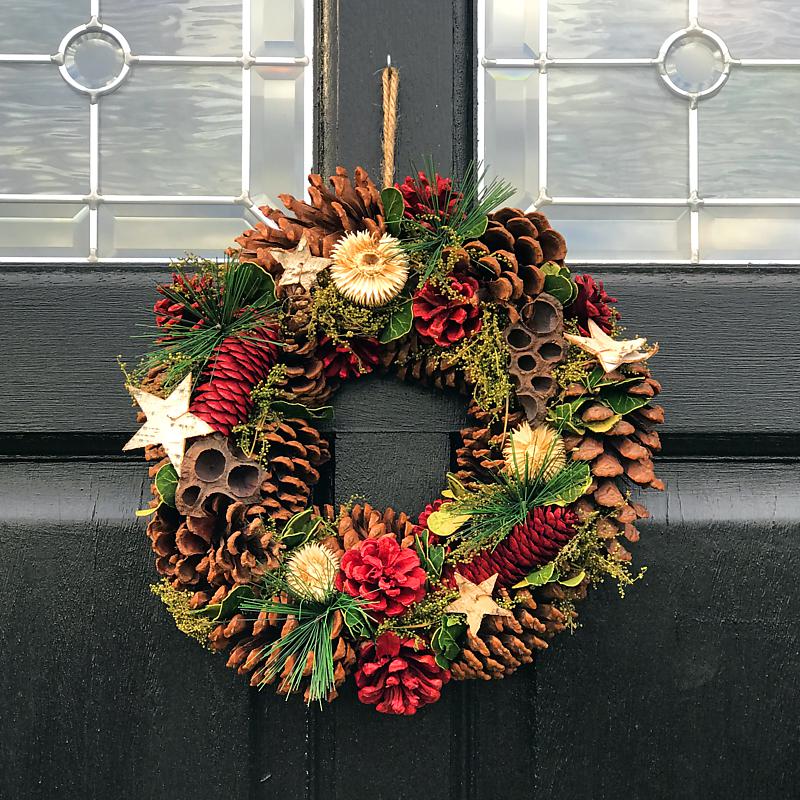 The Starry Night Wreath is an indisuputably eloquent affair, created by hand using natural and red cones, dried lotus heads, a smattering of winter foliage and hand crafted decorative stars. There's no better way to add a touch of wintry magic to your door this Christmas and New year.
The Yuletide Cone Christmas Wreath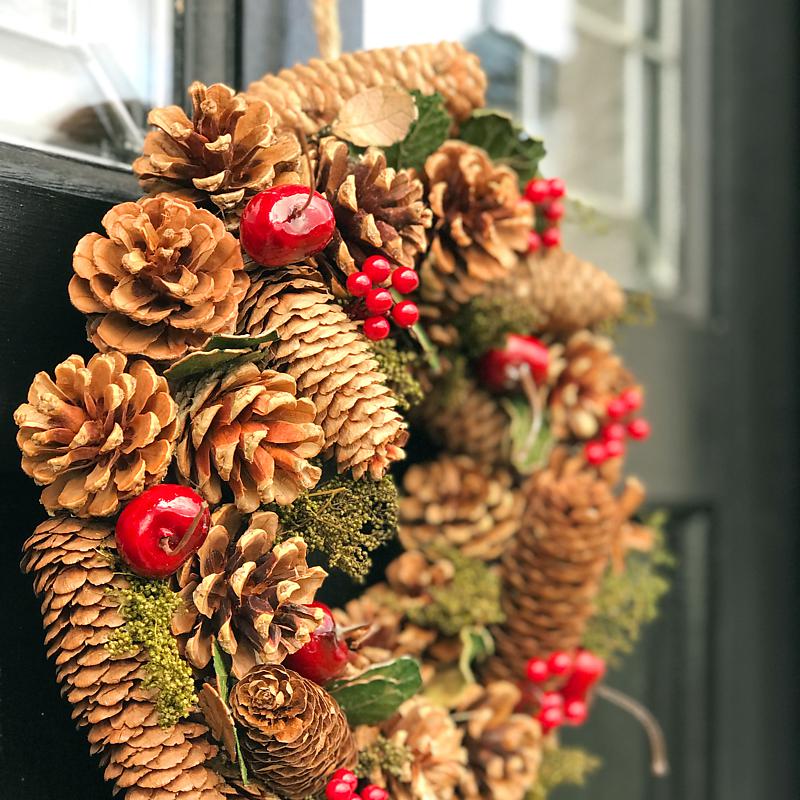 This wreath bears a resemblance to the Very Berry, but with slightly less berries and more cones and winter foliage instead. As a result, it's a slightly more subtle affair, perfect if you're after something a bit more restrained and classical. Curles of dried lichen and moss are curled around its big brown cones whilst a small smattering of artificial red berries lend the perfect finishing touch.
Our Clare Florist Christmas Wreaths are all available now, inclusive of free next working day delivery and our 100% satisfaction guarantee. The cool thing about these wreaths is that they are all reusable too - simply box them away in the new year ready to display again come the following winter.
Which of our winter wreaths is your favourite?