Carnations are among the most popular varieties of summer flower and are thought to be originally native to the Mediterranean region of Europe. Along with their smaller headed cousins, Spray Carnations, carnations are ideal for all sorts of occasions during the summer months and beyond. Available in an assortment of vibrant colours, the carnation is perfect either in combination with other types of flowers in a bouquet or on its own and can be gifted for birthdays and anniversaries or used to decorate your own household or workplace interior.
The meaning behind carnations varies depending on the colour of the petals. For example, pink carnations are said to be symbolic of Mother's Love and are therefore popular in Mother's Day arrangements. White carnations represent pure love and also good fortune, which makes a bouquet of white carnations ideal as a good luck gift. Connotations of red carnations include admiration and affection which makes them great as romantic gifts.
Carnations are renowned for their longevity which makes them ideal for decorating your home. This flower is also known by the scientific name Dianthus which comes from the Greek words 'dios' and 'anthos' which translate as Zeus and flower, respectively. It is for this reason that carnations are sometimes referred to as "heavenly flowers" or "flowers of God."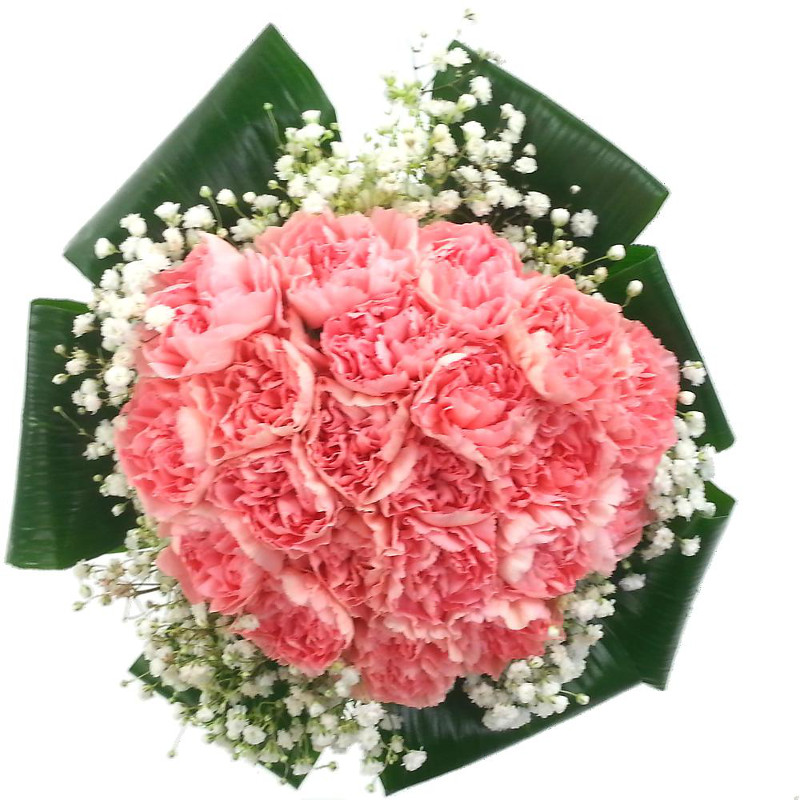 If you're looking for a bouquet of carnations to bestow upon a loved one, our 2 Dozen pink Carnations bouquet will make for an eye-catching and unforgettable gift.
Overflowing with no less than 24 fresh pink carnations, this bountiful bouquet is great for summer birthday parties, anniversary shindigs and all sorts of other special occasions.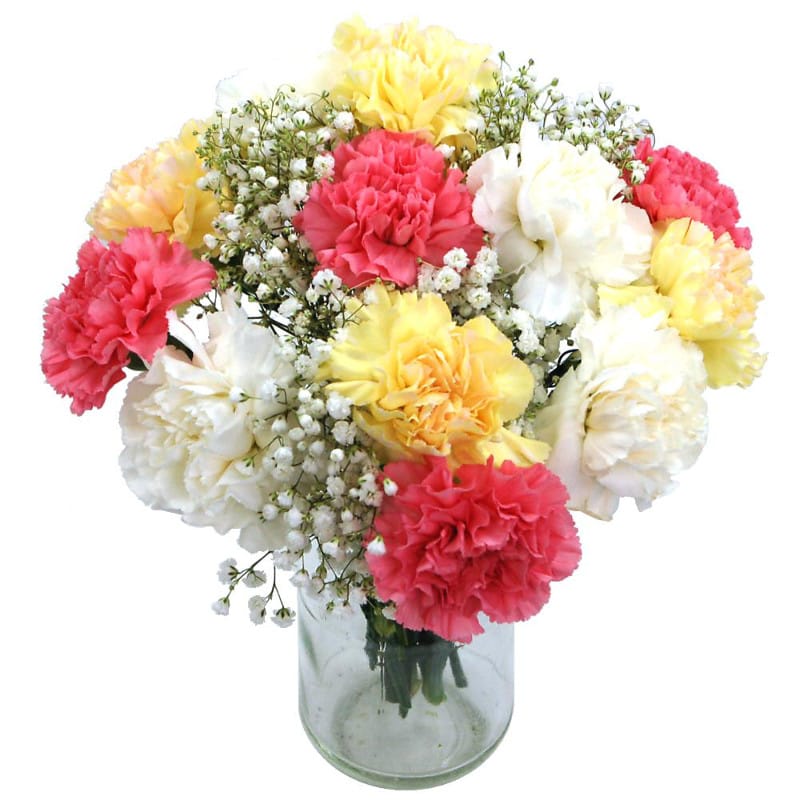 Those seeking a floral arrangement to add life and lustre to their domestic surroundings would do well to check out Clare Florist's Mixed Carnations, currently on sale for just £19.99 including free standard next day delivery.
This great value arrangement features an assortment of different coloured carnations to lend a touch of vibrancy to your home or office space. Carnations are great for the home as they are long-lasting as well as being visually arresting.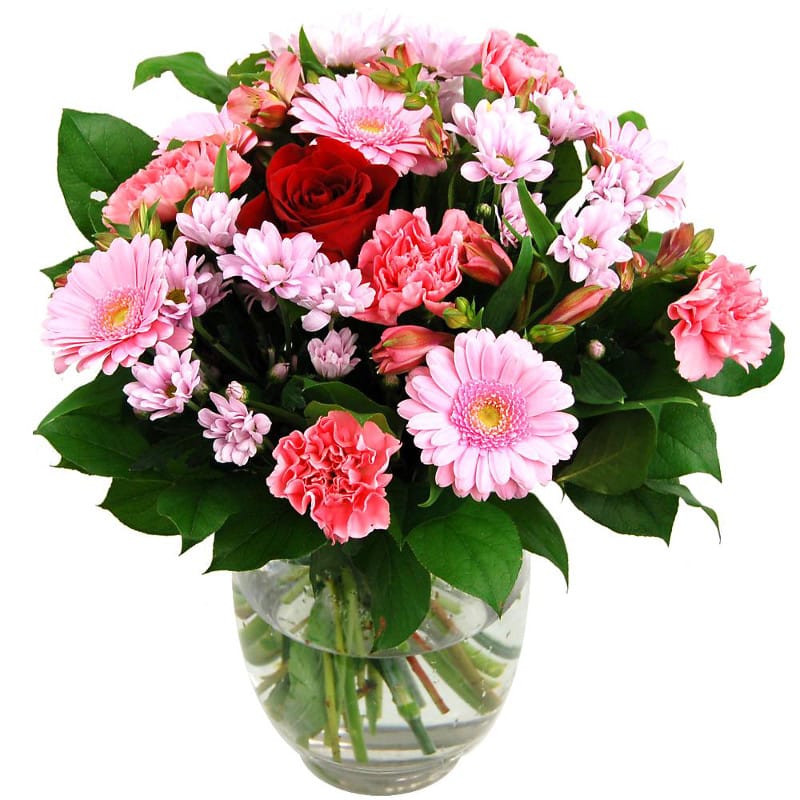 As well as these bouquets, we stock a variety of bouquets which feature carnations arranged alongside other types of flower for those seeking to mix things up a bit. A great example is our One Love bouquet which has pink carnations nestled amongst roses, germini and foliage.
This elegant and romantic arrangement is great if you are seeking a summery bouquet to surprise your better half with.
As far as summer flowers go, carnations make for a versatile, colourful and long-lasting choice. It's not difficult to see why they have remained prevalently popular over the years, with a history stretching all the way back to their use in Roman garlands. Sending carnations via Clare Florist is a quick and simple affair. We provide free next working day delivery on our carnations and all other bouquets besides, ensuring that you get fast and affordable flower delivery when you need it.