Summertime is right around the corner, finally! As we all breathe a huge sigh of collective relief, we thought now would be a good time to preview our 2015 summer flowers range, a collection brimming with colour, light, vibrancy and optimisim.
Summertime is a season which pretty much everyone on the planet anticipates with eagerness, irregardless of how you plan to spend it, whether you're relaxing in the garden with a good book under the summer sun or planning a trip to somewhere exotic. Maybe, like me, you plan to drift around on your Penny Skateboard whilst sipping on a refreshing iced coffee. If you are lucky enough to live near the sea, perhaps you are planning to go surfing or sunbathing on the beach.
However you like to spend your summer, there is one thing that we can all agree on: the longer days and (hopefully) warmer weather of the season are always conducive to improving your mood and everyone around you. We decided to try and reflect this positivity and cheerfulness with a mood-enhancing collection of summer bouquets for 2015, enabling you to bring some of the glory and beauty of the season into your own home. Our summer flower arrangements are also ideal for sending to a friend or loved one with a birthday, anniversary or similar occasion which takes place over the summer season.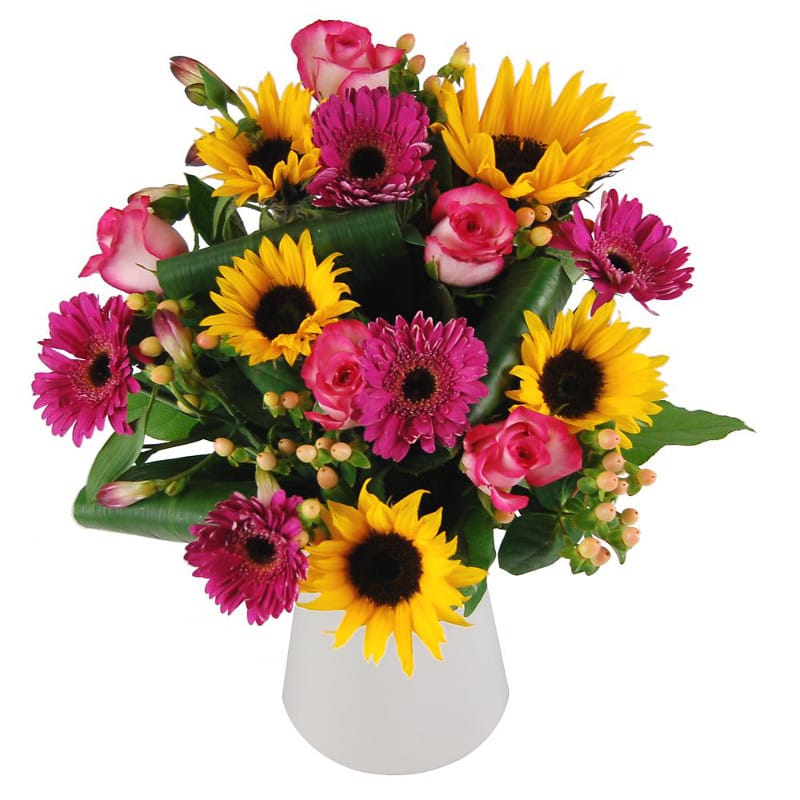 A vibrantly colourful evocation of sunny days, our Sunny Smiles Bouquet is certain to put a warm smile on the face of its recipient. This beautiful blend of sunflowers, hot pink germinis, alstroemeria and pink roses is wonderfully complemented by a sprinkling of hypericum berries, creating a truly overwhelming feast for the senses.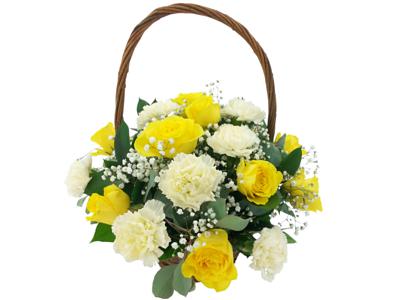 The Summer Wishes Rustic Flower Basket artfully combines yellow roses and white carnations and presents them in a lovely wicker style basket. The arrangement is tastefully complemented by green foliage, a beautiful finishing touch which really helps the colours of the flowers to stand out.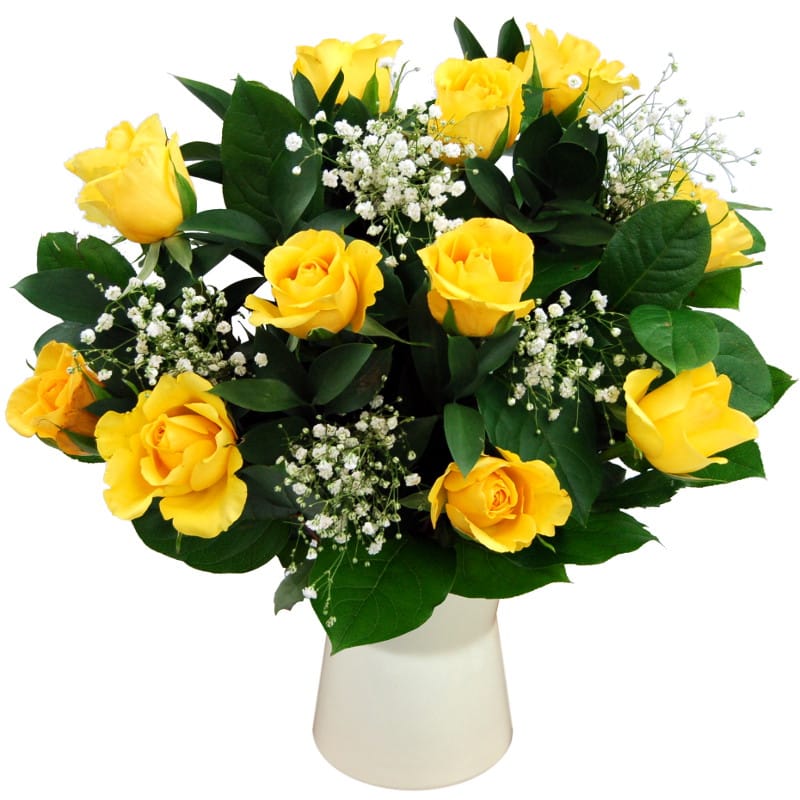 Currently on sale with £5 off, our popular Dozen Yellow Roses bouquet is sure to capture attention and evoke admiration wherever it goes. Boasting 12 of the freshest yellow roses arranged amidst green foliage and gypsophilia, this expert floral arrangement will create a captivating focal point.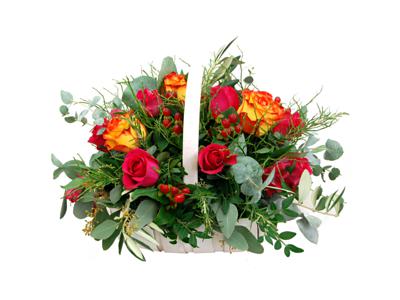 The Basket of Sunshine Flower Basket has been designed to capture the warmth and feeling of well-being evoked by a ray of hot summer sun. This expertly created flower basket is overflowing with pink roses and two tone orange roses, all perfectly complemented by red berries and green foliage.
The above flowers represent a small snapshot of our full 2015 summer flowers range which is available now through Clare Florist. With an assortment of exceptional bouquets suitable for all kinds of occasions, our summer flowers are perfect whether you wish to decorate your home or find a unique gift for that special someone.