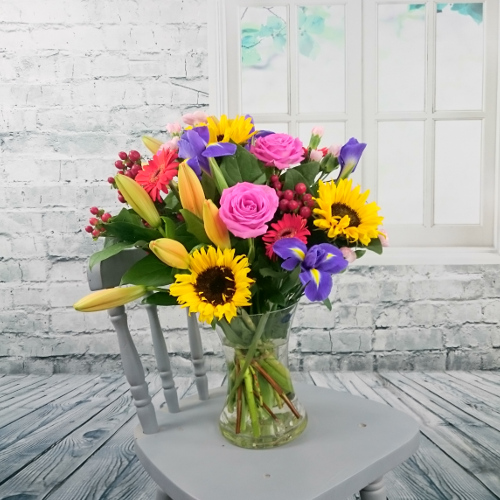 Are you seeking an easy yet effective way to quickly add colour and vibrancy to an interior living space? Whether it's a living room in need of a cheerful finishing touch or a home office space in need of some inspiration, a great way to introduce some natural beauty to a room is by placing a bouquet of summer flowers on display.
A bouquet of summer flowers placed centrally on a coffee table or on a sideboard or side table will create an instantly eye-catching spectacle for guests to admire. It will also serve to add a touch of cheerfulness to your surroundings, helping to inspire you throughout your day.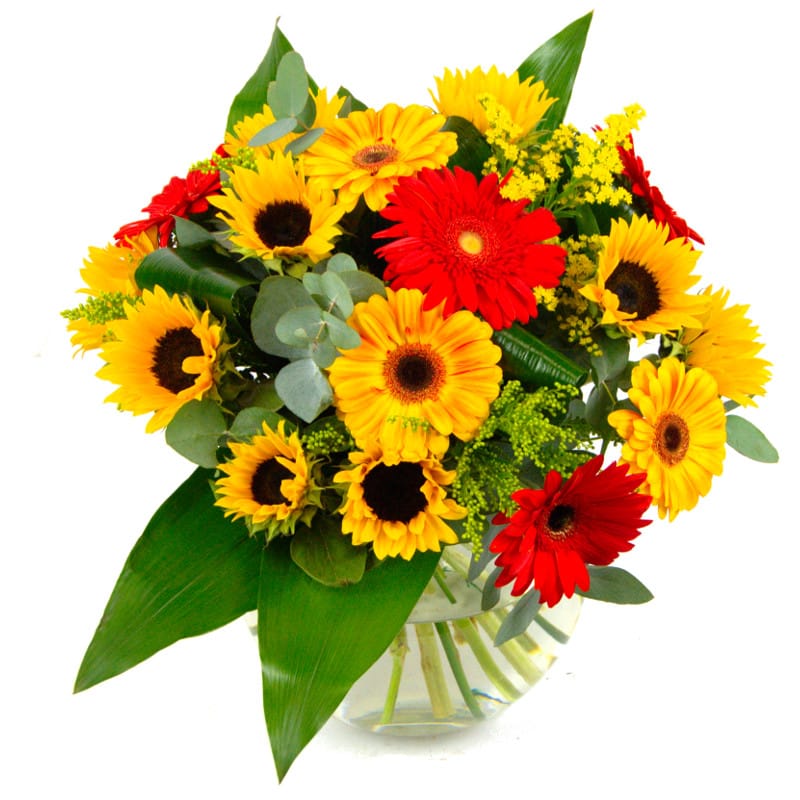 A popular choice when it comes to summer flowers are sunflowers. There is nothing quite like the bright yellow petals of a broad headed sunflower to put you in an instant good mood. You can either opt for a bouquet consisting solely of sunflowers or you might choose to mix in other summery stems such as germini – see our Summer Sunshine bouquet for a great example of this.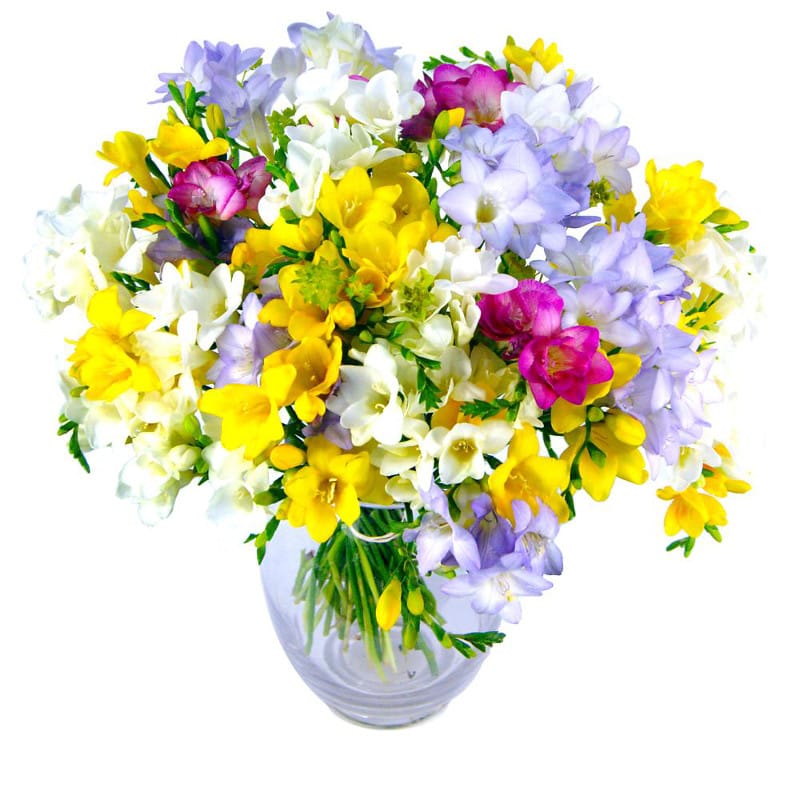 Freesia are another popular option for those seeking to decorate their home with fresh summer flowers. This flower is renowned for its distinctive and immediately captivating scent meaning that it will enhance a room not only visually but also in terms of aroma as well! Freesia flowers come in many different pretty colours which makes it easy to pick different hues according to the colour scheme of the room you intend to decorate. If you are decorating a fairly neutral space in terms of colour, maybe a home office, why not opt for a bouquet of mixed freesia to add an assortment of different inspiring tones - check out our Freesia Fragrance bouquet (pictured).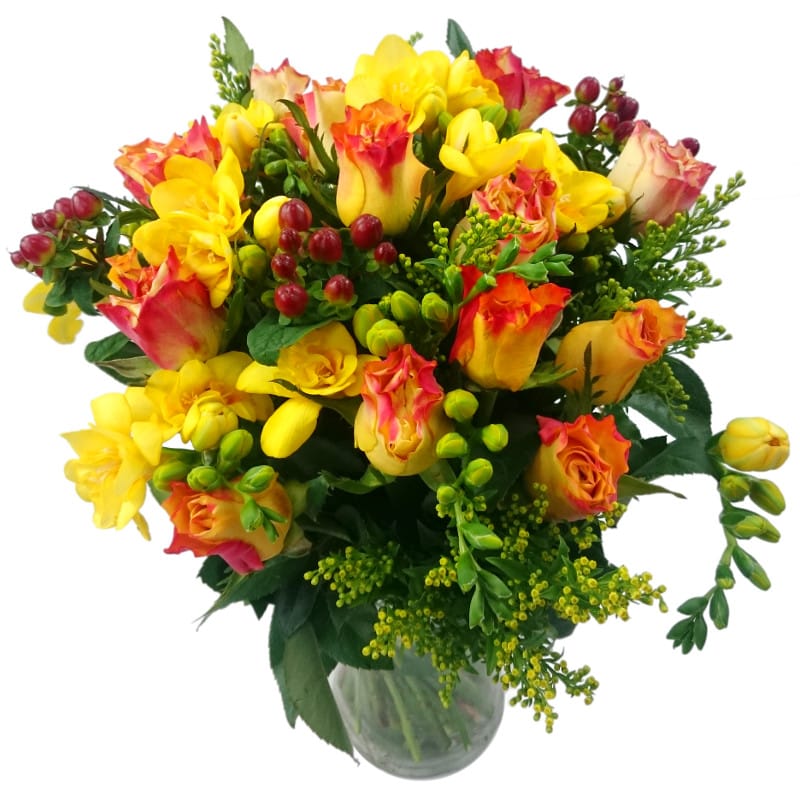 One of the most popular types of flower in general, roses are also extremely popular during the summer months. Whilst red roses tend to be favoured for romance, there are lots of other colours that can be utilised to spruce up an interior space. Different colours of roses carry different symbolic connotations – but this is largely only of consequence if you are sending roses as a gift. If you are simply looking to add a splash of colour to your kitchen, you can go pretty much any which way you please colour-wise – yellow, orange, pink… the sky's the limit Can't decide between roses and freesia? Check out our recently rebooted Rose & Freesia bouquet, a summery mixture of both decorated with lovely solidaster!