Now that Spring is in full gear and our weekends are starting to warm up, here at Clare Florist we've been basking in the glory of the season and have been hard at work arranging some gorgeous floral bouquets. If you're looking for something bright and colourful to send to your loved one, or you simply want to brighten the corner of your home and add some sunshine to your surroundings, then we here have a fantastic selection of Spring Tulips which are just the thing to add a splash of colour to your day.
Sublimely vibrant and colourful, our
Mixed Tulips Bouquet
is an obvious choice. Brimming with beaming yellow, red, orange, purple and springtime pink stems, this bouquet is sure to be the focus of much attention when you have guests over.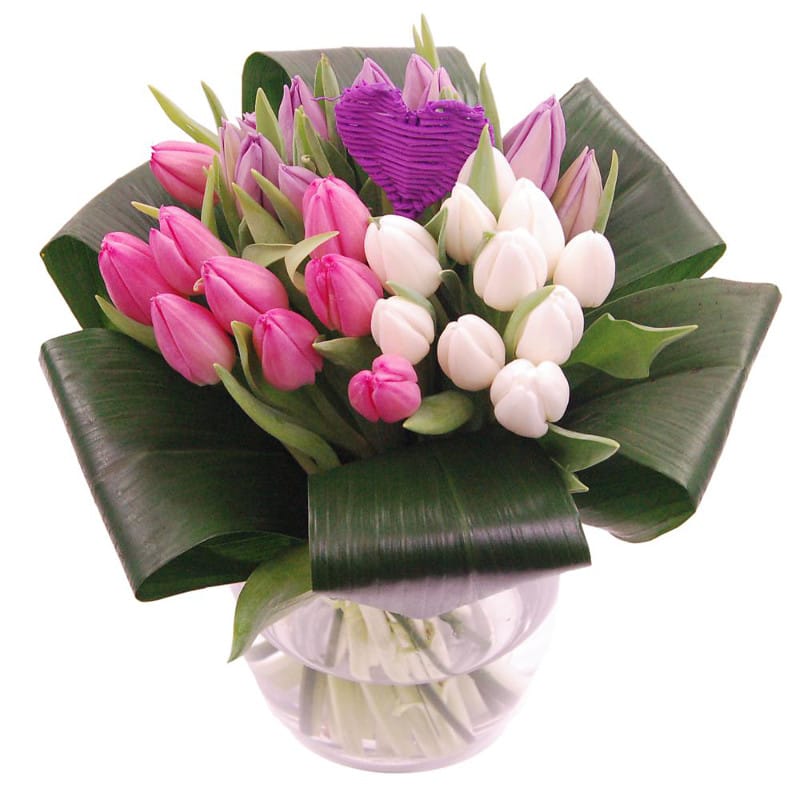 If you want to mix things up a little, take a look at the fabulous Tulip Love Bouquet, featuring an exquisite mixture of white, pink and dark pink tulips upon a rich green leaf backdrop. Available this week with a massive 22% off, it isn't too difficult to see what makes this particular arrangement such a popular choice.
All of our Tulip bouquets come with free standard next day delivery, ensuring your flowers arrive fresh and ready to brighten up your home.