After an unseasonably mild winter, there are reports of spring flowers already coming into bloom around various parts of the country. The sight of colourful spring flowers is always a sight for sore eyes after the cold, dark winter months. They serve to remind us of the warmer, lighter days to come, giving us a boost of optimism to get through the last days of winter.
If the sight of spring flowers has left you feeling inspired to decorate your home with flowers or to send a bouquet to a loved one as a gift, you'll be pleased to learn that we're offering up to 38% off some of our most popular, colourful spring bouquets just now. Read on to learn more about these exclusive, limited time only special offers.
Rose and Freesia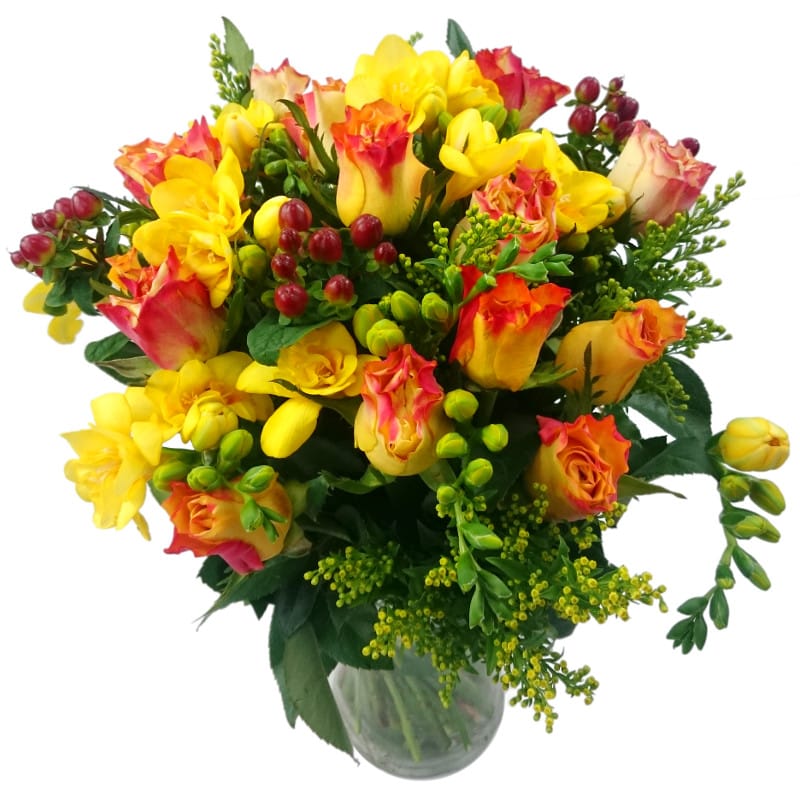 Our resplendent Rose and Freesia Bouquet is comprised of only the finest, freshest freesia and rose flowers complemented by bright red hypericum berries, yellow solidaster, and lush greenery. We're currently offering 25% off this beauty of a bunch, with free next day delivery included.
Innocence White Roses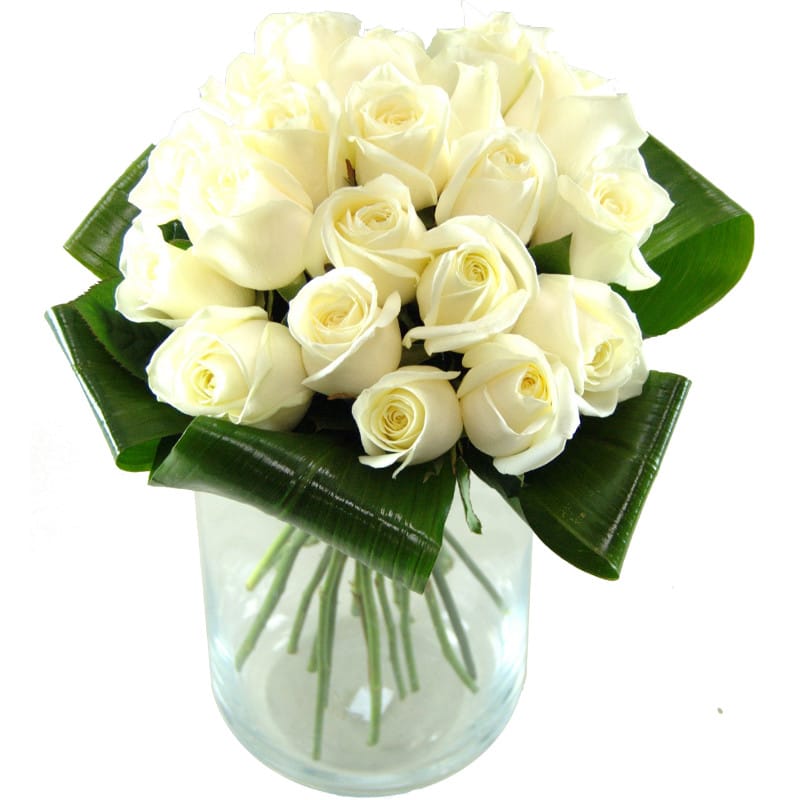 Elegantly minimal, this eye-catching arrangement of 20 crisp, fresh white roses will create a jaw-dropping point wherever it goes. The flowers are beautifully complemented by green aspidistra leaves, a marvellous finishing touch. Our Innocence White Roses are currently on offer with 38% off, offer subject to availability whilst stocks last.
Tulip and Freesia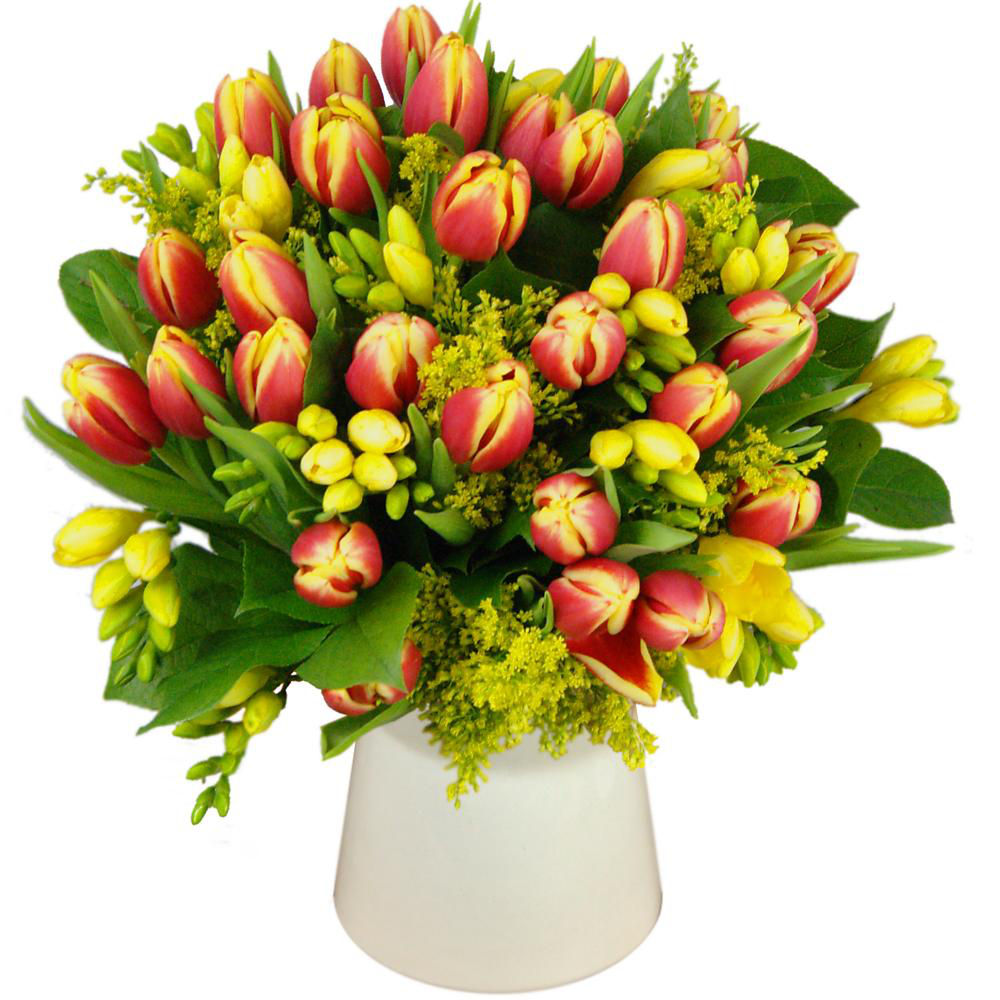 Designed with pretty pink tulips and vibrant yellow freesia, our Tulip and Freesia Bouquet is the perfect solution for anyone seeking gift inspiration for a birthday or anniversary present. Get this bouquet delivered next day with 25% off for a limited time only!
Splendour Yellow Freesia Bouquet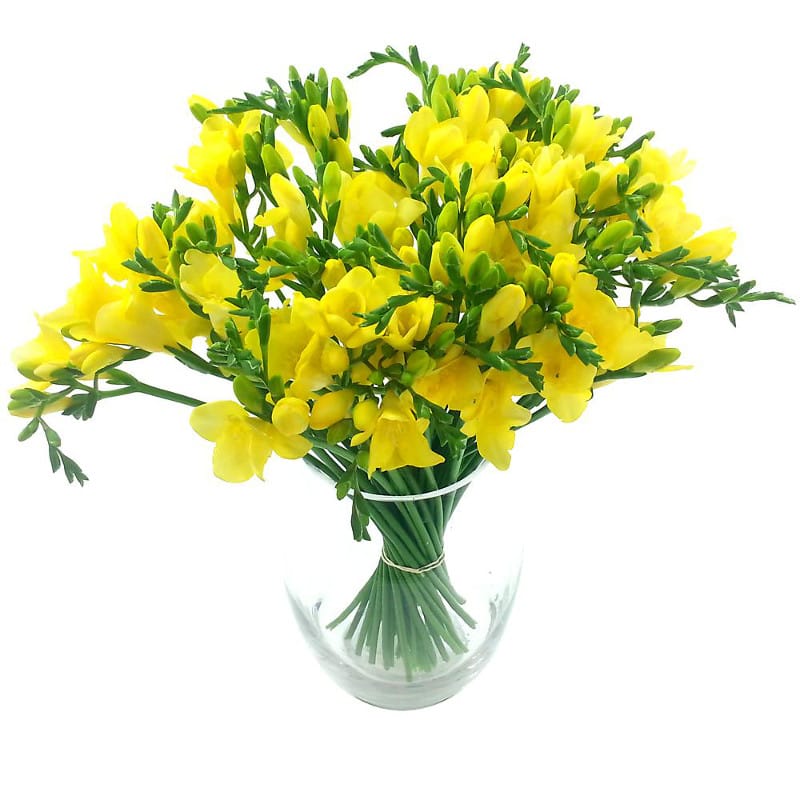 Calling all freesia fanatics! Now with 14% off, our Splendour Yellow Freesia Bouquet is perfect if you are looking for a simple yet highly effective way of brightening up an interior space. These fantastically fragrant freesia would also make the perfect gift for any special occasion.
Be sure to check out our complete Spring Flowers collection for more ideas and inspiration.