Given the fact that flowers are immediately visually impressive, it can be easy to forget that a bouquet can offer other sensory treats. Certain types of flowers are also renowned for their distinctive aroma, particularly fresh freesia flowers.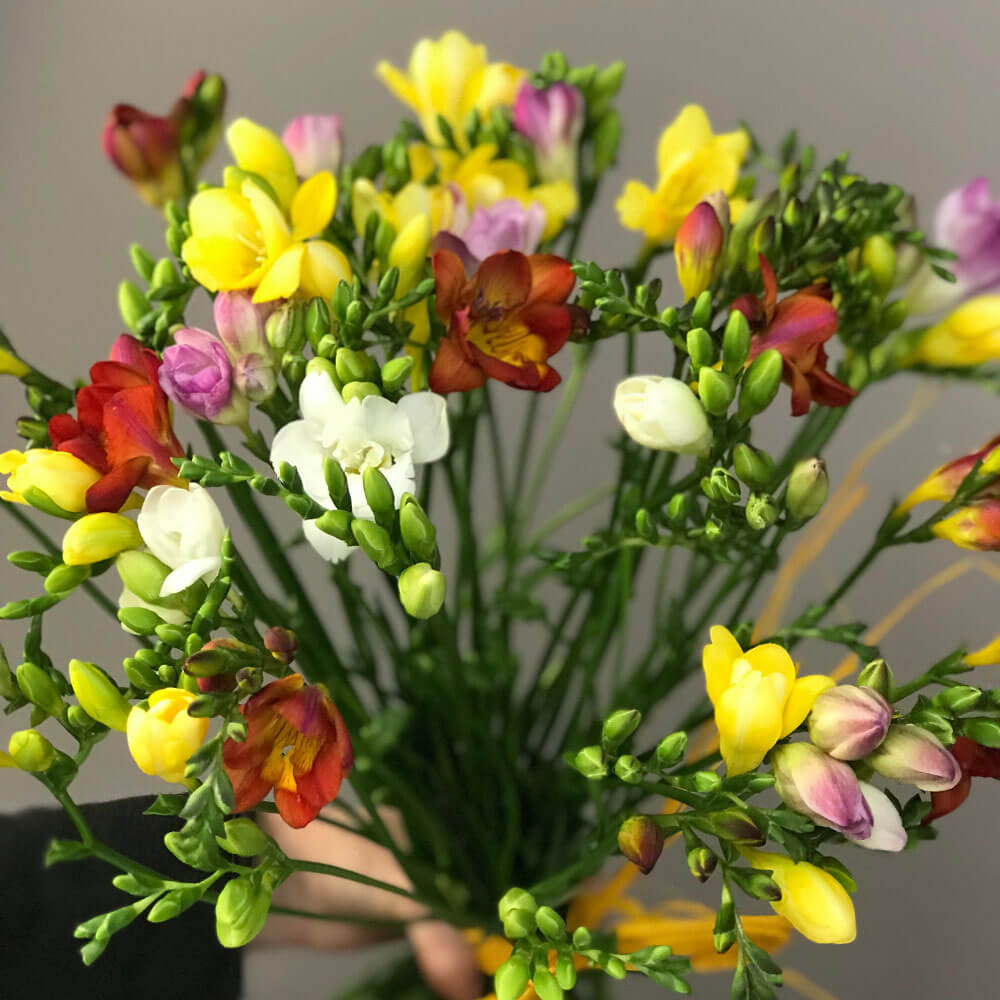 When it comes to the strength of the freesia's smell, its colour can play a factor. Yellow, white and red tend to have a slightly stronger aroma than pink. Freesias kept in warmer temperatures also tend to have a more potent aroma - but be careful not to turn the temperature up too high!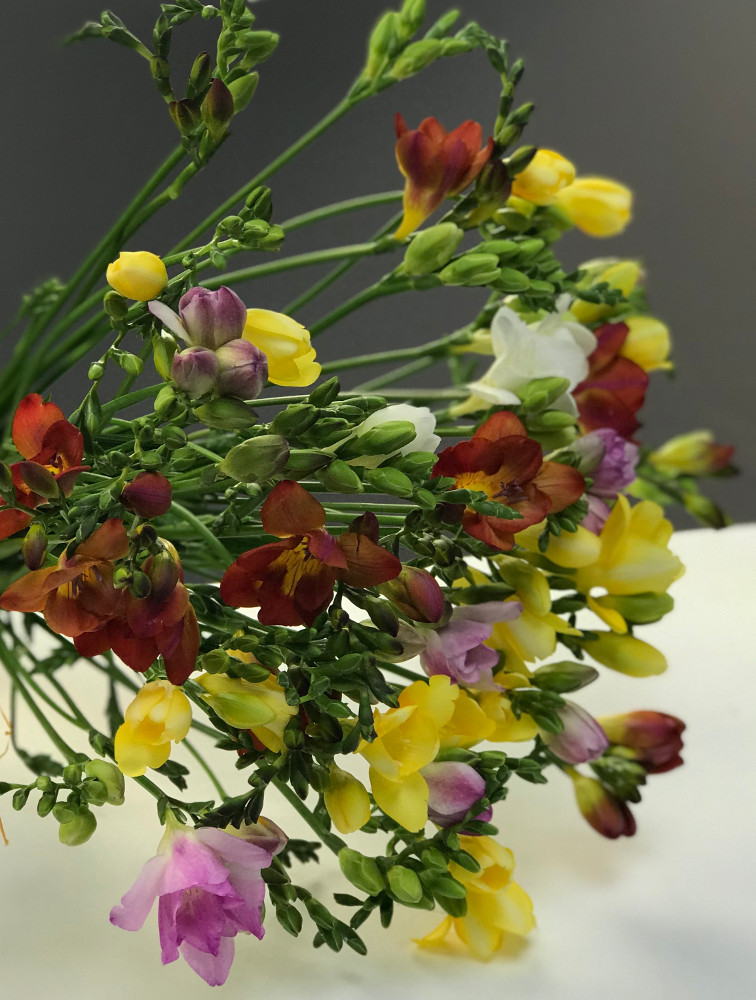 Pictured here is our popular Freesia Fragrance Bouquet, an arrangement with 40 stems of fresh mixed freesia. If you're looking for a bouquet which provides a multti-sensory treat, the Freesia Fragrance cannot fail to impress with its sweet perfume and vibrantly coloured petals.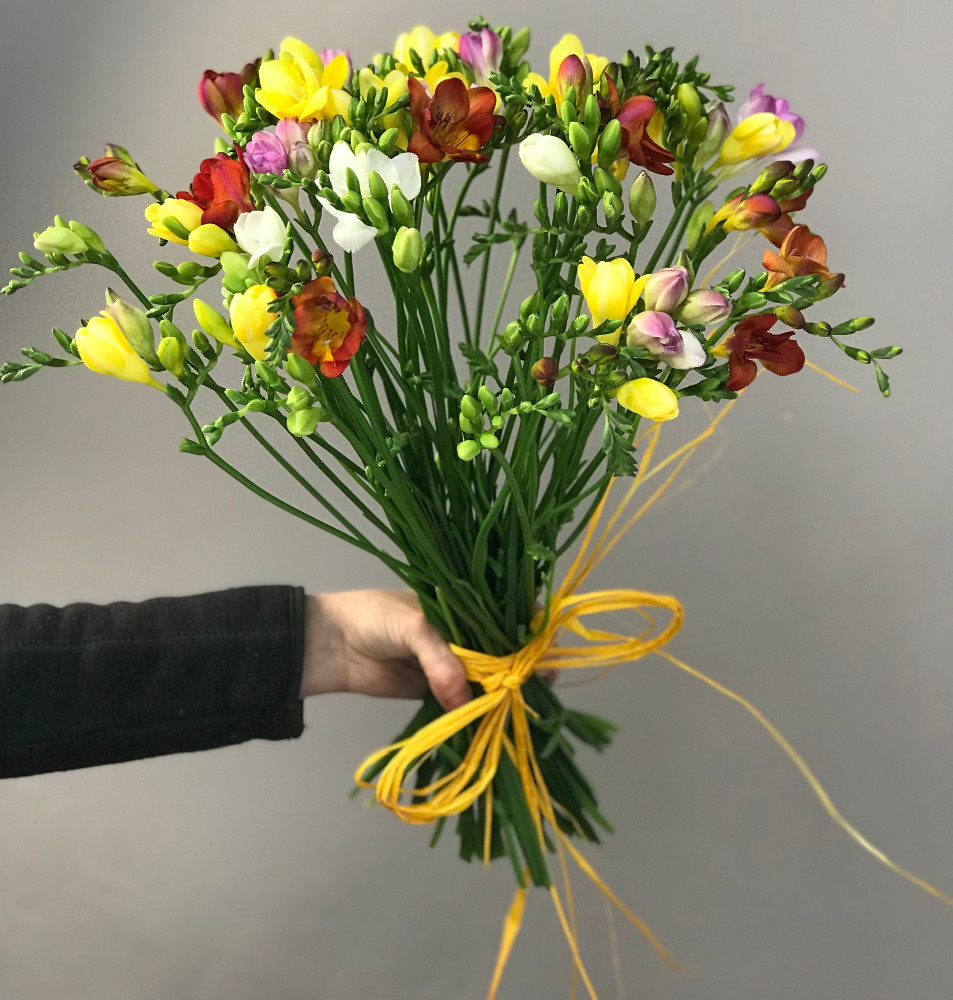 Each Freesia Fragrance Bouquet is lovingly hand-tied to order by one of our team of skilled florists. The finished result is perfect for birthday parties, house-warming gifts, anniversaries and other special occasions. You could also send these freesia flowers to a loved one to say thank you, congratulations, sorry, or I'm thinking of you.
Or better yet, why not treat yourself to the Freesia Fragrance as a means to add some vibrant colour and lovely scent to your own home? After all, you deserve it!