Clare Florist is one of the leading online florists in Edinburgh, and we have had an online presence since back in 1996. Our headquarters are in the heart of Edinburgh, which allows us to easily deliver flowers to Edinburgh and the rest of the UK, with next day delivered included as standard to be with you as soon as possible.
Being a florist in Edinburgh, we aim to make our customers happy by sending the best flowers we can, which we source from various locations across the world. Our select range of Flower types contains a variety of Roses, Lilies, Carnations, Chrysanthemums and even Sunflowers, all of which are carefully hand tied and wrapped by our expert team of florists.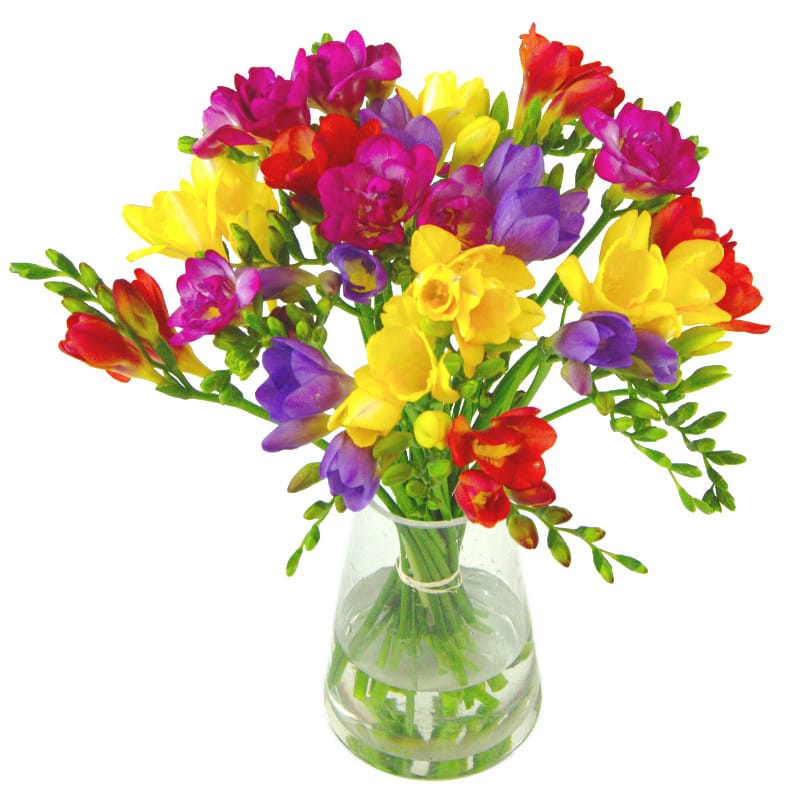 Some of our popular flowers that we deliver to Edinburgh homes daily is our Scented Freesia bouquet. This bouquet is made from a combination of purple, yellow and red blooms and has a distinctive, charming scent to fill your home.
We can deliver this bouquet to Edinburgh via our next day delivery courier, ensuring that the flowers arrive with you fresh.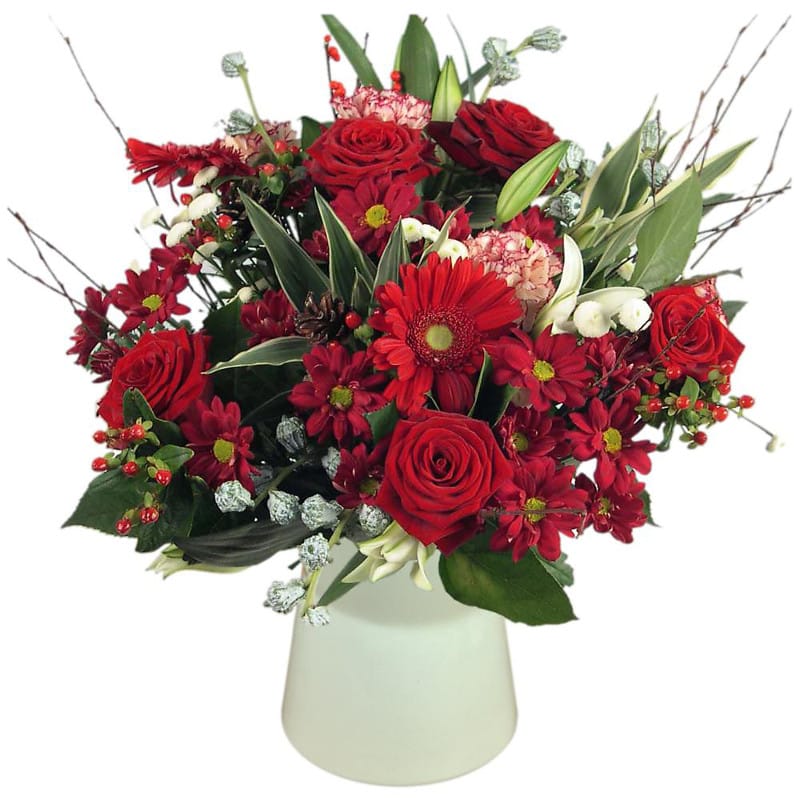 A new arrival to our website is our Cranberry Bliss Bouquet which is a great choice to arrange for delivery this Winter. Its rich cranberry colour Roses, Carnations and Lilies help to add a warm feeling to your home, and the bouquet has a stunning green leaf backdrop.
We have many flowers and bouquets available to best suit what you are looking for. Please browse our website to see our best selling flowers available.