Just because it's not Valentines Day or Mother's Day doesn't mean you can't arrange for a beautiful bouquet of flowers to be delivered to a friend or family member. Here at Clare Florist we are open throughout the year and deliver gorgeous flower arrangements for countless special occasions and celebrations throughout the UK. From birthdays to anniversaries, graduations to simply saying thank you, our selection of fresh flowers has something for everyone.
Often times it can be hard to choose a suitable birthday present for someone, and whilst most of us may end up sending them a voucher, we feel that it is better to get them something they will cherish and that other people will notice when at their home. This is why we have created a special set of birthday flowers, available in a great assortment of floral tones. These flowers are an ideal way for your loved one to decorate their home and will help capture and remind them of their special day for the rest of the week.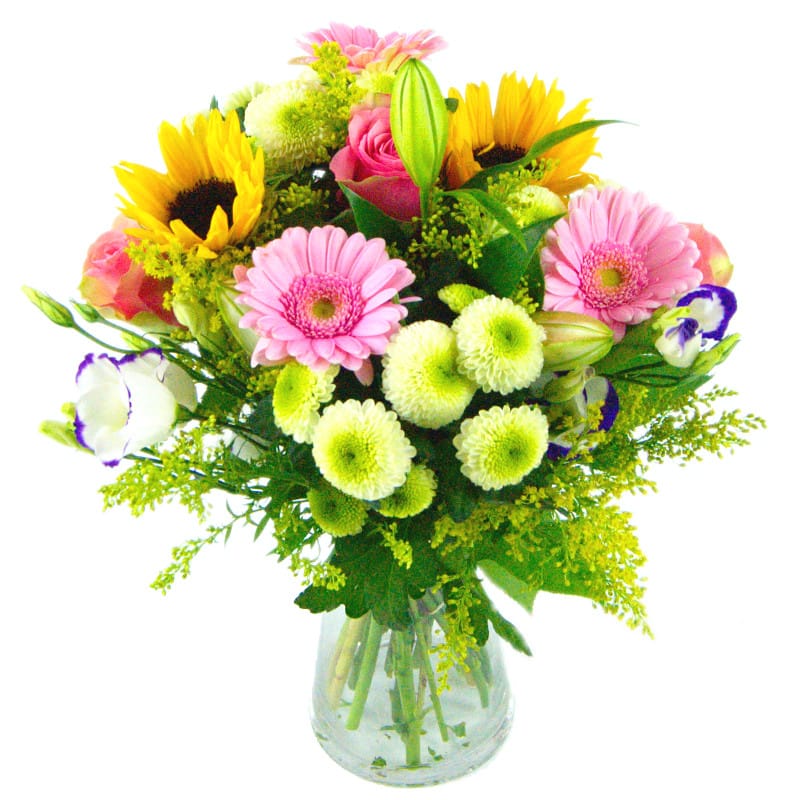 One of our popular Birthday Flowers is our Sunburst bouquet which bright colours captures a birthday celebration perfectly. This colourful array of roses, germini and lilies amongst many other summery flowers will look stunning in their home for all their guests to admire, and the flower has a lovely scent to fill the room
Did you know you also have the option of including a box of chocolates with your flowers as an added gift? You can even include a message with your flowers to wish your friend a happy birthday. Make sure to view our complete range of birthday flowers, and send one of your loved one to make them smile on their birthday.