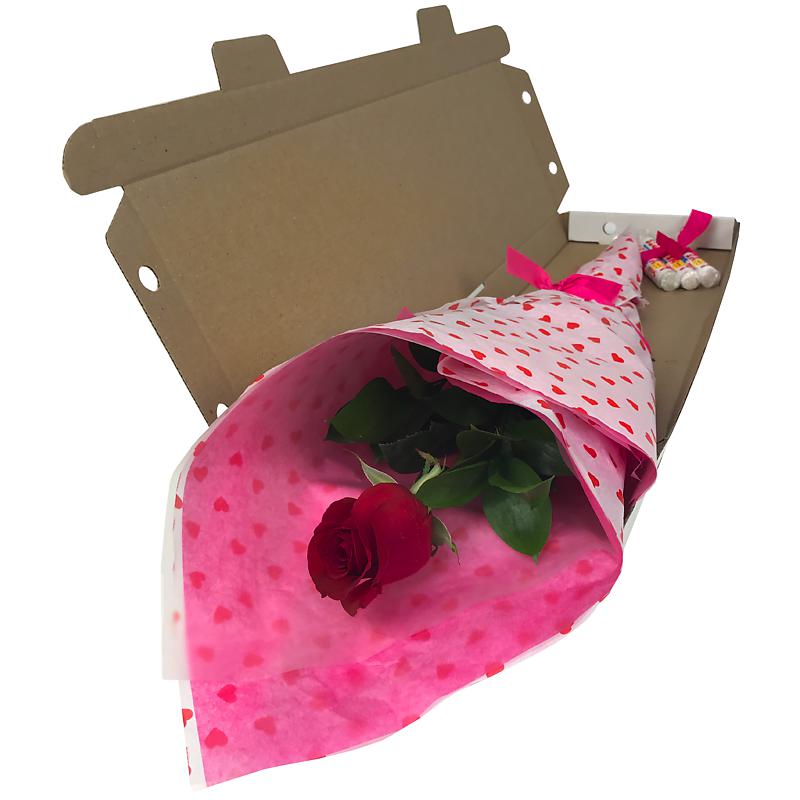 Don't you just hate it when practical considerations intererfere with romantic gesutres? I know I do.
Allow me to be more specific.
Valentine's Day is fast approaching and you're arranging to send a romantic gift to your significant other. A bouquet of flowers, chocolates or something similarly Valentinesy. But let's say, for the sake of argument, that this year Valentine's Day falls on a weekday and your SO is working. Do you arrange to send to their work address? Potentially, but what if you don't know it or it's not practical for your SO to receive personal deliveries at their work.
Here's another scenario.
Your SO arrives home from work to find something special has been carefully slotted through the letterbox. A sturdy slimline box to be precise. The box is opened, the layers of pretty love heart adorned gift wrap peeled open and inside something truly wonderful is revealed: one of our premium grade large headed red roses in all its indelible romantic glory.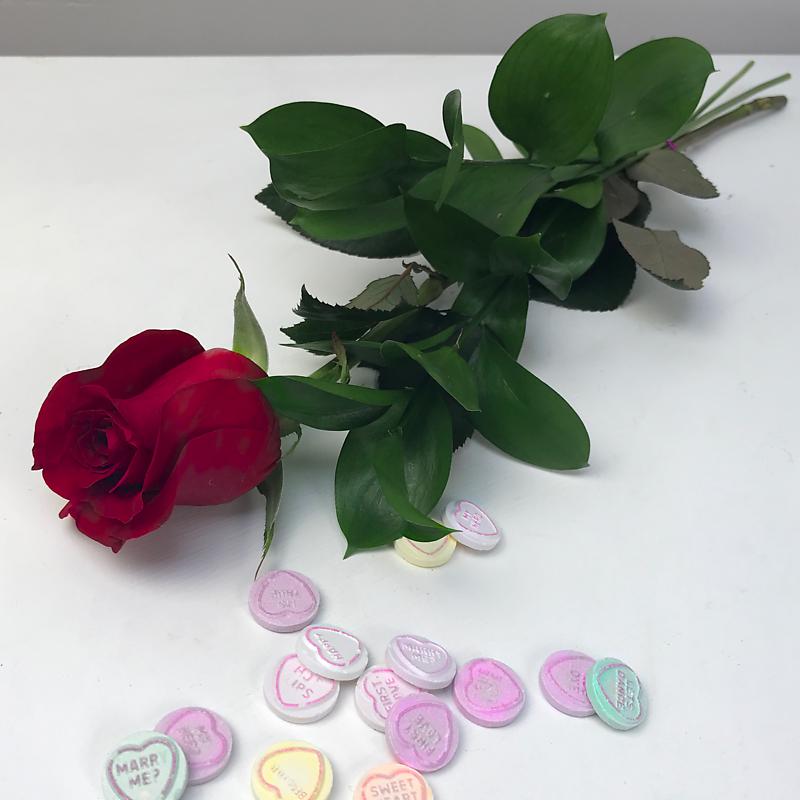 (2019 Update: we have discontinued our letterbox collection
And that's not all.
Bundled together in a cute ribbon they'll also find three packs of iconic Love Hearts sweets with classic chat-up lines such as "let's dance", "be mine", "hot lips" and, er, "marry me."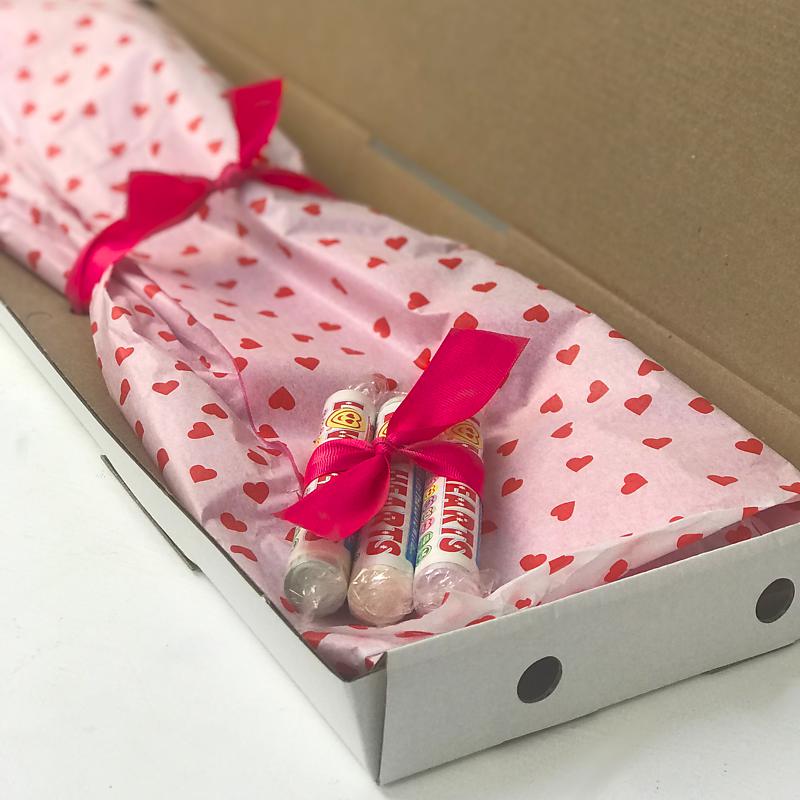 Sound good? This dream can now be a reality thanks to our new Single Red Rose Letterbox Flower, (note: product now discontinued) a super sweet suprise which is sure to make this Valentine's Day one to remember. Send to your spouse, crush or whoever you feel deserves some love this February the 14th. You can even include a gift message, which affords you the chance to leave a cheeky love note, romantic sonnet, marriage proposal etc.
Are you a fan of the letterbox flower concept?