This week we saw the planned release of a new £1 coin, due to be put in circulation in 2017. This coin was designed by teenager David Pearce from the West Midlands, and it's new design differs from the old round £1 coin as it now features 12 sides and special anti-counterfeiting technology which makes it incredibly hard to replicate, and can be scanned and verified within seconds - especially when you consider the estimated £40 million fake pound coins in circulation!
What's interesting to us here at Clare Florist about this coin is not just the fact that it was 12 sides (also known as a dodecagon), but that the back of the coin features the 4 symbols of the United Kingdom - the Thistle for Scotland, the Shamrock for Ireland, the Leek for Wales and the Rose for England. The thistle has been used before in 5 pence pieces, however this is the first time that they have all came together.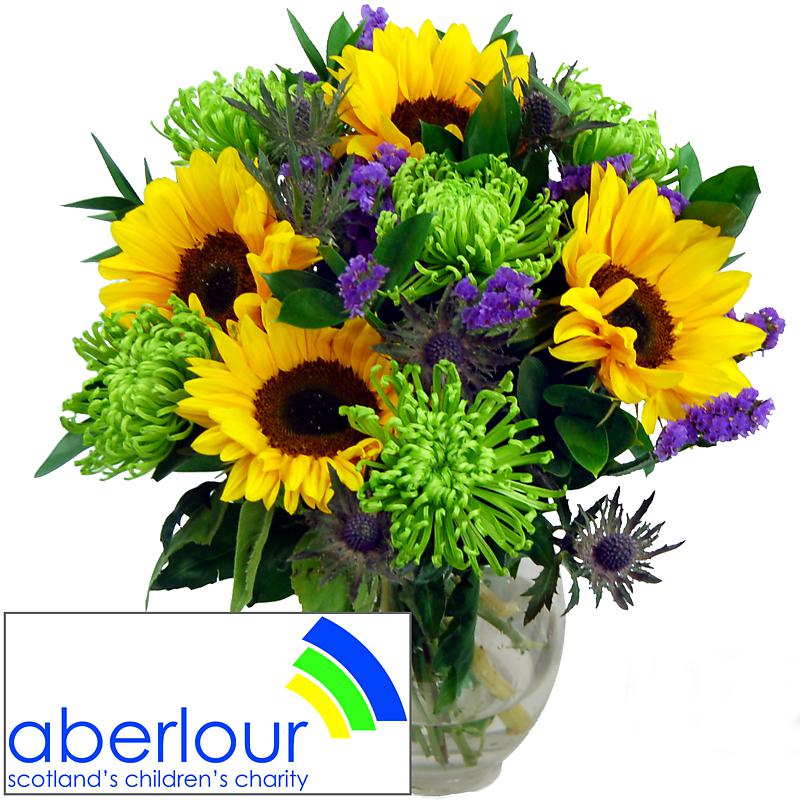 In reality, a bouquet that features a thistle, leek, shamrock (clover) and a rose would look a little bit strange(!) around the home, but we do have a great variety of Roses available, and our lovely Aberlour Children's Charity Bouquet features Thistles, sunflowers, green 'shamrock' chrysanthemums and statice, to make an elegant yet exuberant bouquet which makes a wonderful gift. Can you imagine the look on a loved one's face when you press this lush arrangements of beautiful green and yellow colours into their arms?
Meanwhile, our selection of Roses features a great selection of red, yellow and white high grade fresh roses which are sure to take your breath away. Traditionally Roses have been used to show your deepest love and devotion, and whether it be for Valentines Day, a Birthday or Just Because, sending a fresh bouquet of roses is sure to leave a big impression.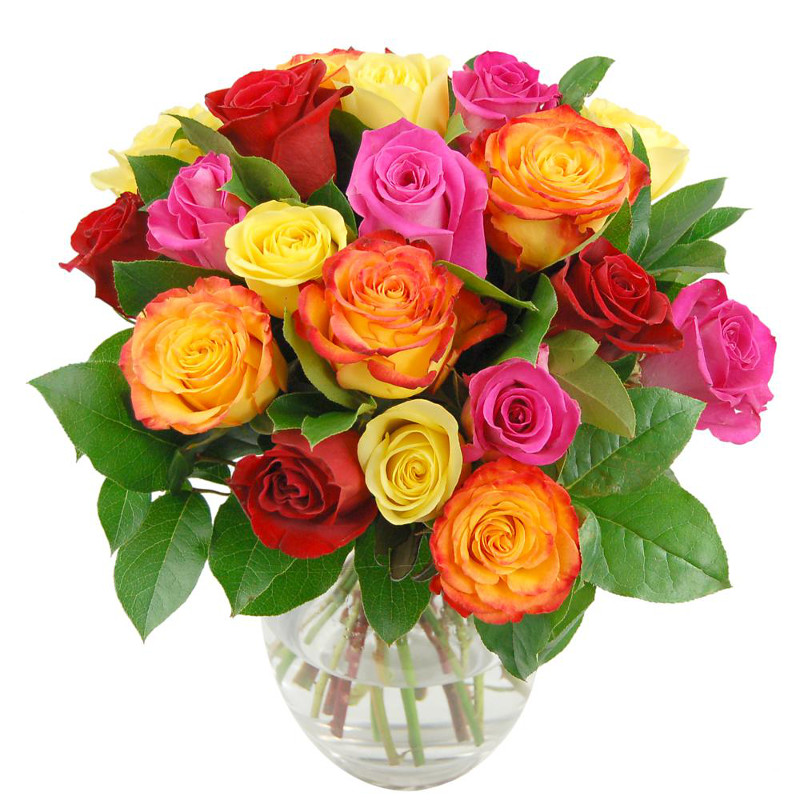 Highlights include our gorgeous Rainbow Roses busting full of gorgeous pink, yellow, orange and red roses. This sublime bouquet has wonderful green foliage surrounding the flowers, and adds a truly radiant touch to your home surroundings.
Both of these bouquets are currently available on special offer, and include free standard next day delivery ensuring they arrive with you swiftly and in great condition. Whatever the occasion, we make it easy for you to order the bouquet you love.