Looking for some Great British Flowers to spice up your living room? Whether you are looking to capture the wild flowers of Great Britain in your home, or simply looking to send flowers that have a distinctive Great British feel, then our Beautiful British Bouquet is the bouquet for you.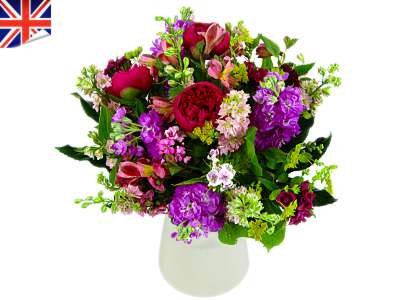 This country style bouquet has been created with mainly home grown flowers, helping to create a stunning bouquet that reminds you of sitting out in the countryside on a relaxing day.
Each of our British Bouquets has a unique design made up from the freshest British Flowers, so whilst you're bouquet may not look exactly like our example here, it will still be bursting full of gorgeous flowers that are perfect to brighten up your home.
This charming bouquet will be right at home on your coffee table or dining room table, and its rich display of colourful tones will be sure to add a warm touch to your surroundings.