Today, in part three of an ongoing series exploring the secret meanings of flowers, we shall be taking a closer look at the hidden significance of Freesias, one of the most fragrant flowers available at Clare Florist. Notable for its distinctive and alluring odour, the freesia flower has been a popular addition to flower arrangements since it was discovered in Africa. The flower takes its name from the German botanist Friedrich Freese.
As well as making for a resplendent addition to a bouquet of flowers, freesias have also found use in hand creams, candles, shampoos and the like, owing to their attractive aroma. These days, the majority of freesia flowers are professionally cultivated in the Netherlands.
When it comes to sending freesias to a loved one, you need to consider the meaning or significance behind this gesture. Freesias are said to represent innocence and friendship. Other associations of the freesia flower include thoughtfulness, perseverence and high spirits. As such, freesias are the perfect choice for sending to a friend on their birthday or as a congratulations on a piece of good news.
Freesias are available in a variety of different colours, so you should bear in mind the nuances of significance the choice of colour will shade your floral gift with. For example, yellow freesias are used in particular to signify friendship whilst white freesias are said to represent innocence. White freesias are also thought to be the most fragrant of all the colours. Red, lilac, purple and pink fressias are also available although there are no particular meanings associated with these colours.
Another tradition involving this type of flower involves anniversaries. It is said that freesias are the traditional flower to send for a seventh wedding anniversary, although it isn't quite clear how or why this practice originated.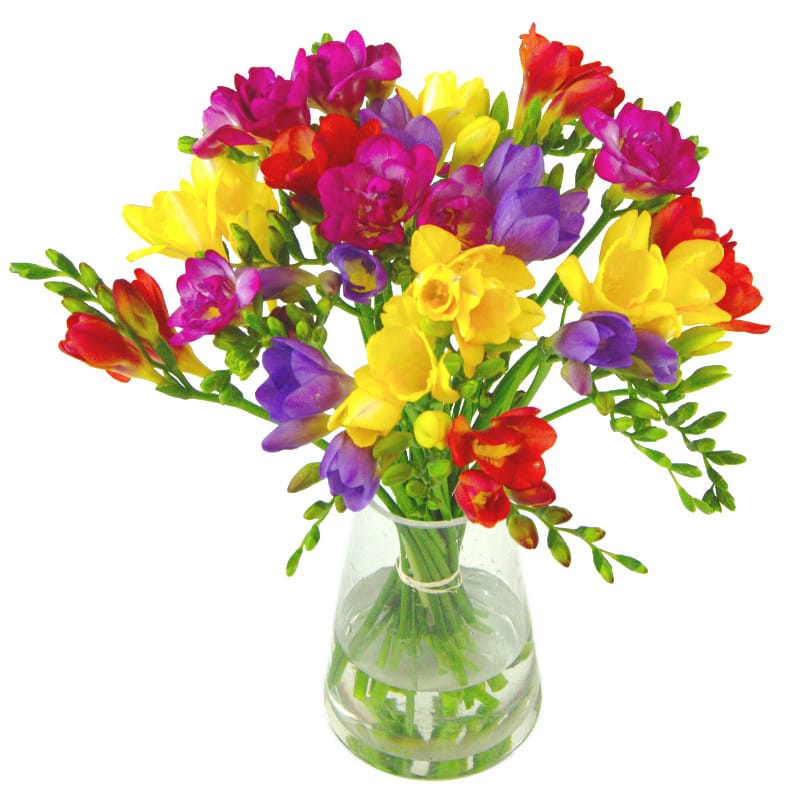 At Clare Florist we have an abundance of bouquets which either contain freesia or are comprised of freesia entirely. One example is our incredibly popular Scented Freesia flower arrangement and, at only £19.99 with free delivery included, it's not difficult to figure out why it's a bestseller. This eloquent arrangement includes a mixture of purple, yellow and red blooms to capture the attention.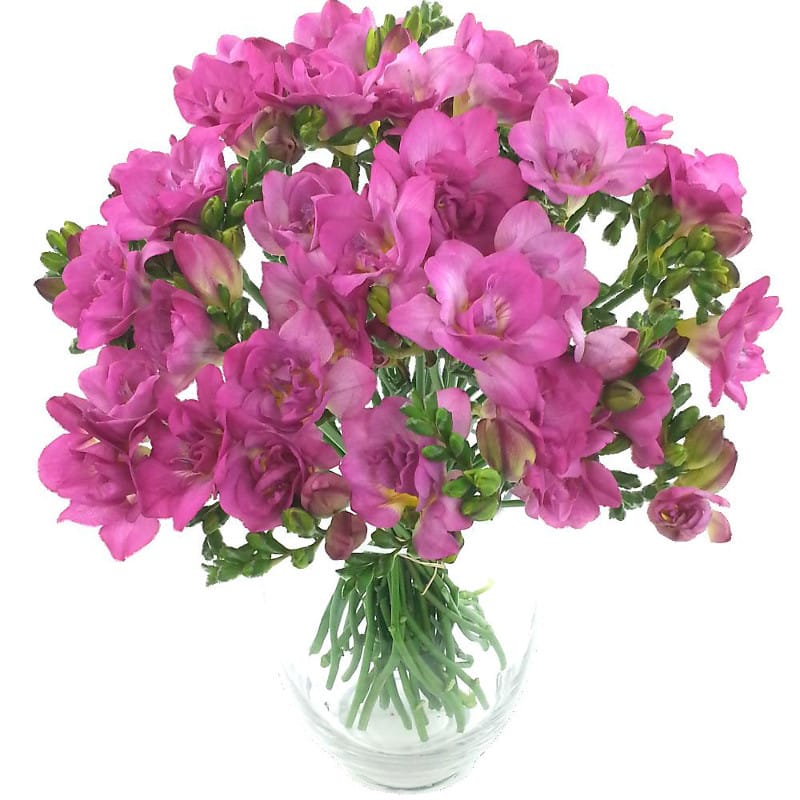 If you are looking for a more bountiful bouquet, we'd recommend one of our deluxe 40 stem affairs which are available in red, white, yellow, lilac or the pictured cerise! With such a choice of colour it's easy to coordinate your bouquet according to the occasion at hand.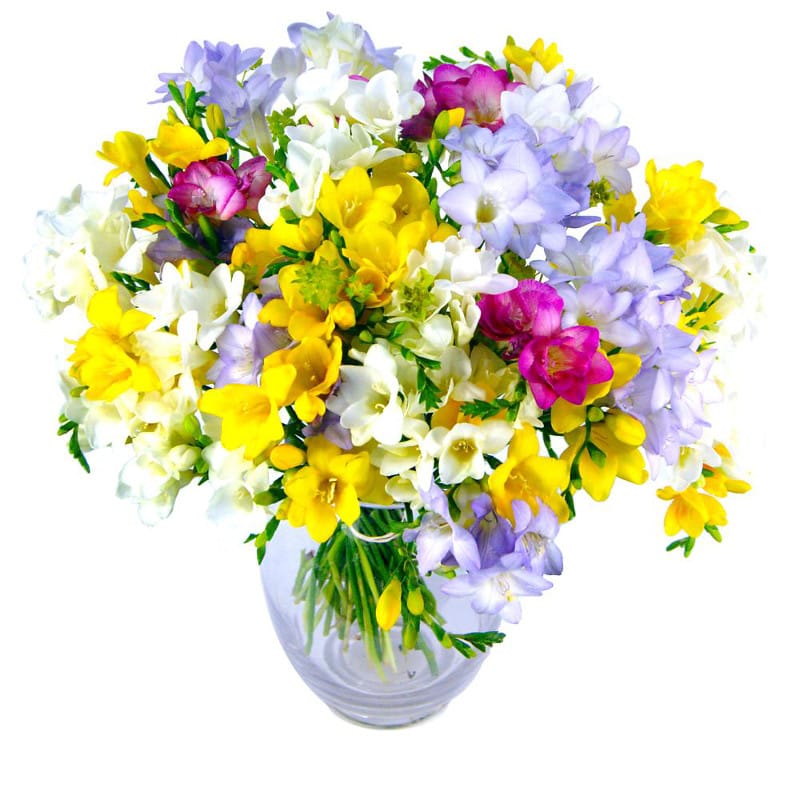 If you're having difficulty figuring out which colour to go with, why not opt for a mixture? Our colourful Freesia Fragrance bouquet is overflowing with vibrant hues, ensuring that it will by a well-received visual spectacle wherever it is sent.