Valentines day is just round the corner, and for many of us we are already on the look out for a potential gift to send to a loved one. Well fear not! For centuries flowers have been viewed as the number one way to express your feelings. The freshness of the valentines flowers combined with their warm tones are an ideal way to capture the heart and mind of another person.
Here at Clare Florist we have a hand picked range of valentines flowers that are perfect for sending to your special someone. Our range of valentines flowers are available to order online and include next day delivery included as standard! They are hand picked and arranged by our team of florists and come in a rich variety of warm red and yellow tones.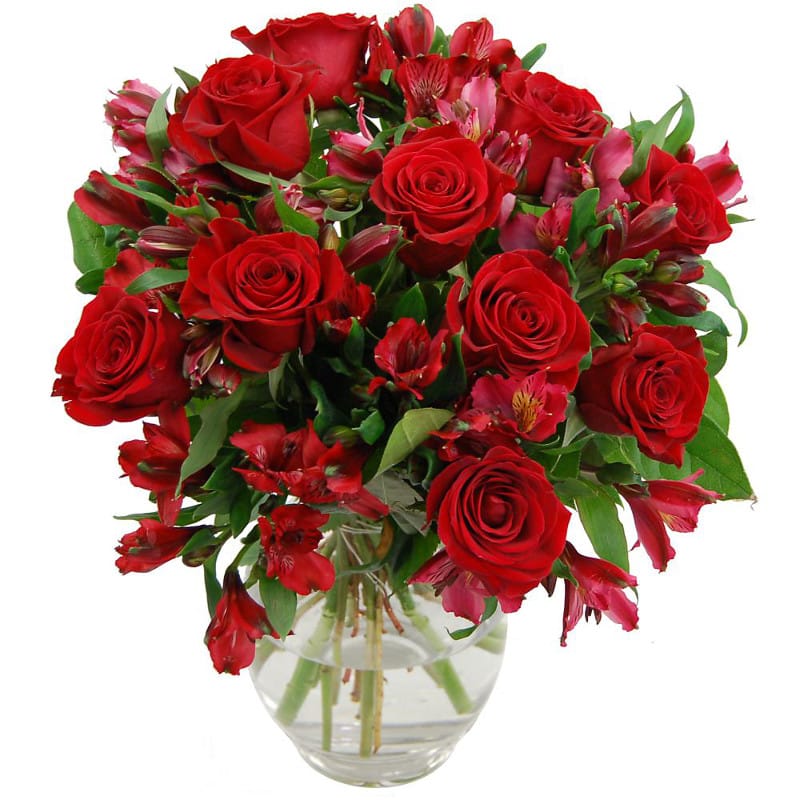 One highlight of our Valentines Range is our Red Rosmeria Bouquet, full of rich red roses. This bouquet is an ideal choice for your special someone and you can be confident that this bouquet will make a big impression. A classy, elegant flower display that will look stunning on your table, our Red Rosmeria bouquet will be a cherished present this February.