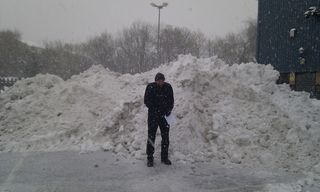 With a week of wintery weather behind us and more on it's way. Things have been rather hectic here at Clare Florist HQ. We have had so many normal orders and the Christmas flowers orders are stacking up nicely. We have all been called into action with snow clearing duties and we are pleased to tell you we are experiencing only a slight disruption to our flower delivery service. Keep an eye on the Clare Florist web site, twitter and facebook for more information.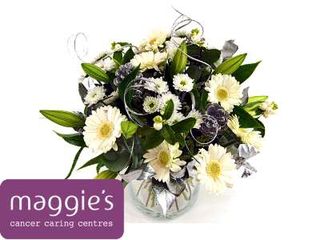 We are pleased to announce that; this December and for Christmas, Clare Florist has teamed up with Maggie's Cancer Caring Centres Charity and have produced two unique, stunning Christmas bouquets - where a percentage of the price goes to Maggie's Cancer Caring Centres Charity. These bouquets are available to purchase from our Christmas Flowers range and also from the Maggie's gifts website. These are available now - including standard Christmas flower delivery to anywhere in the UK.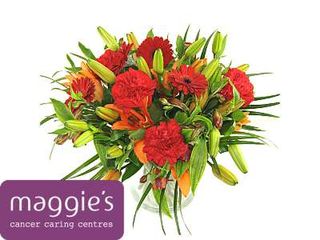 Don't forget that we also have a whole range of Christmas Flowers and bouquets, all beautifully designed in-house by our clever team of festive expert florists. These are also available for flower delivery to any address in the UK right up untill Christmas. Please note that the last delivery date is: 23rd December 2010.