Nice little topical blog entry for you all today! I know we'd normally fill this space with some almost-interesting facts that you never knew you wanted (and still aren't sure), but if you think you can bear to do without for just one week, then we just wanted to share a few pics we managed to snag of the Olympic Torch procession as it started its Edinburgh run right outside our diamond-plated penthouse headquarters here in Gorgie, Edinburgh.
Been trying our best to find out who the torchbearer herself is, but the official website is surprisingly unhelpful -- if anyone knows, leave hr name in the comments field below!

And now, some snaps: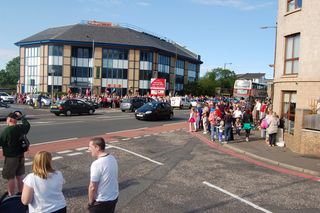 First things first; the streets are emptied.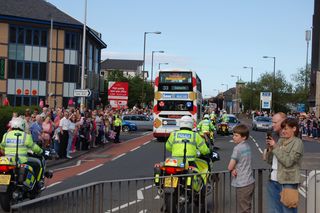 Look out, it's the fuzz!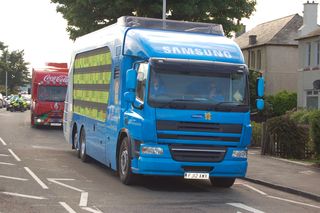 This is what the Olympics are all about: really big buses.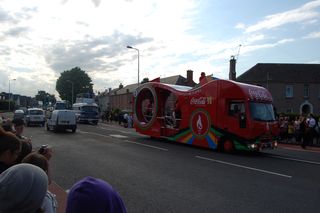 Do you reckon that it's actually full of Coke?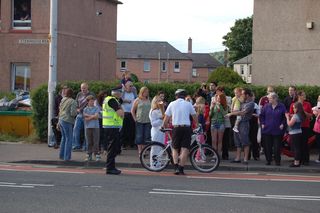 Our torchbearer appears!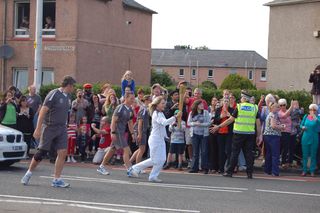 And she's off!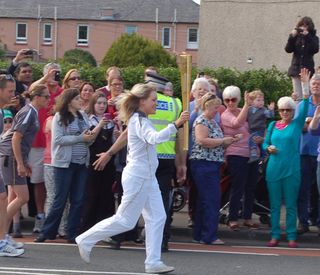 And there it goes! The Olympic Flame, safely on its way back to Athens. Uh. We mean ...London? Or was it just Princes Street?
And to anyone who missed it, here's a great shot we got yesterday of a bouquet which we put together especially for one of our valiant Olympic torchbearers: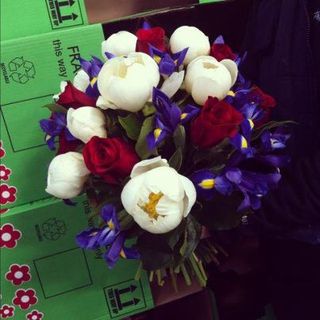 Now tell me that don't just beat a gold medal?