Irises are one of the most popular and much loved type of plants, mainly due to them being both easy to grow and which bloom early. They are a very attractive plant for growing around your garden, or for featuring in your home to decorate your surroundings. The actual word Iris means rainbow, and the iris flower comes in a variety of colours including whites, yellows, pinks, oranges, purples, reds and even black.
According to Greek mythology Iris was the goddess of the rainbow and also a messenger of the gods. When a female would die the Greeks would plant an iris on the graves so that the goddess Iris would help guide their souls. It is also said that the flower on the Sphinx is an Iris which shows how far back the use of the iris flower dates.
The Iris is often used for weddings in the spring and summertime, either to decorate around the wedding venue or for the bridesmaids to hold when walking down the isle. The work of famous artist Van Gogh features many irises as they were a particular favorite of his.
Irises have been used for centuries in perfumes, soaps and potpourri, and the root is often used in Wiccan love spells where they believe if you carry a piece of the iris orris root you will attract a new lover.
Here at Clare Florist we have a great selection of Iris bouquets available. One of our highlights is our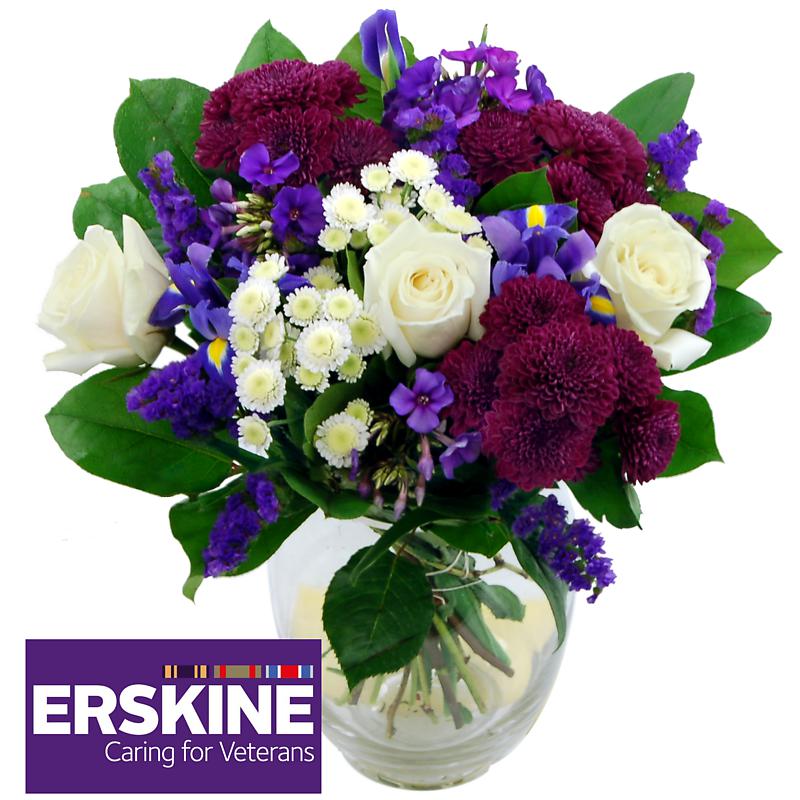 Erskine Bouquet, which we specially produced for the Erskine: Proud to Care charity. This lovely bouquet contains a mixture of purple and white chrysanthemums, white roses, blue iris, statice upon a lush green backdrop.
For every sale of this Erskine Bouquet we will donate 10% to the Erskine charity, and all orders will be sent with free next day delivery included as standard.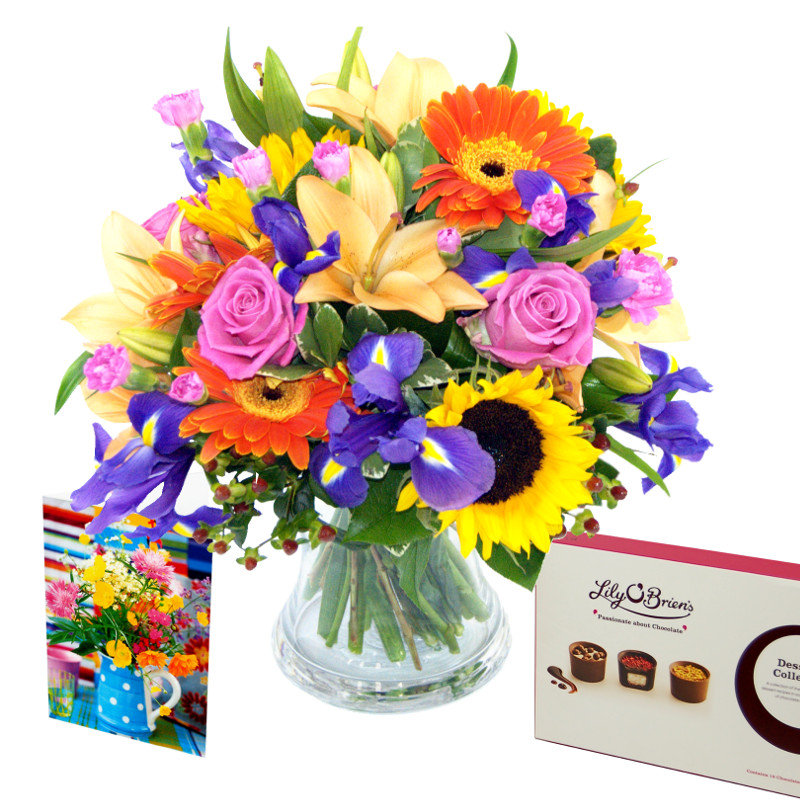 Another gorgeous bouquet from our Iris range is our Winter Sunshine Bouquet which is bursting full of bright colors. This eye catching bouquet features bright gerbera, scented lilies, pink roses and long lasting santini, and has been hand tied by our expert team of florists. A perfect bouquet for decorating your home for the new year, this bouquet has a sweet scent to fill the room.