A warm welcome to a new series of articles we have planned for our blog in which we cover each of the flowers we sell in extensive detail. As well as history and trivia, we'll also be providing invaluable care instructions to help you ensure you get as much longevity out of your bouquets as possible.
History
Fossil evidence suggests that roses are 35 million years old. Over 150 species of rose exist in nature. It's thought that it was some 5000 years ago that the Chinese began cultivating garden roses. Cultivated roses were brought to Europe from China way back in the 18th century. The majority of contemporary roses are derived from these ancestors.
Uses
Roses have been used for confetti, perfume, medicine and flower arrangements. You can also use rose petals as an ingredient for herbal teas and rose syrup.
Meaning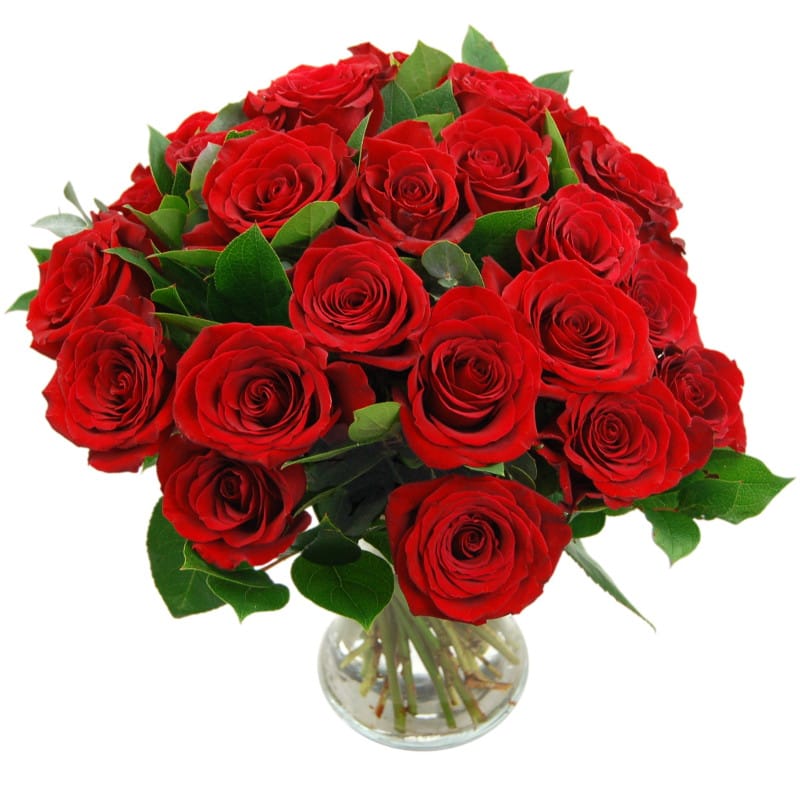 Red and pink roses are the traditional choice for the incurable romantic seeking to woo someone special. Whether you're trying to capture the attention of your crush or remind your better half just how much they mean to you, a bouquet of fresh Clare Florist roses cannot fail to make a favourable impression.
Yellow roses can be sent as a symbol or friendship – they represent a platonic bond. Orange roses are somewhere in between, suggesting ambiguity. Orange in the context of rose flowers can also be used to indicate enthusiasm or perhaps a friendship growing into something more.
Care Instructions
Remove gel pack and rinse stems
Cut one inch off stems to open pores for water and nutrients
Remember to cut at an angle – this helps with water absorption
Place in a vase of room temperature water
Mix in the included flower food
Re-cut stems every few days or whenever water gets cloudy
Keep away from direct sunlight, heat sources and drafts
If they droop, wrap in wet newspaper and stand in cool water overnight
Trivia
The largest rose bloom ever bred measured in at an impressive 33 inches in diameter.
The oldest surviving rose in the world is over 1000 years old and has been present on a wall of the Hildesheim in Germany since at least 815AD.
A fossilized imprint of a rose dating back 35 million years was discovered in Colorado.
The rose is the national flower of Iran, England, Poland, Honduras, the USA and Romania.
As they were in such demand in the 17th century, roses were actually used as legal tender.