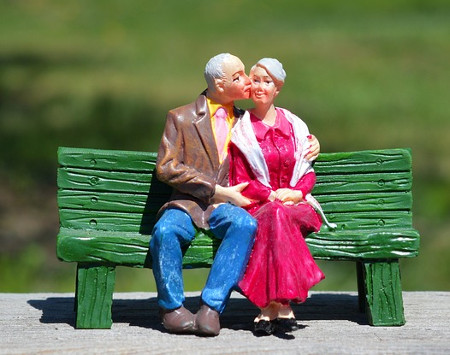 Celebrated in the USA since the late 1970s, Grandparent's Day is a comparatively new celebration here in the UK. It was introduced by the charity Age Concern in 1990 and, since 2008, has been celebrated on the first Sunday in October. As such, Grandparent's Day in the UK falls on Sunday the 1st of October this year.
In its original American incarnation, Grandparent's Day came about as a way to honour the elderly and grandparents in general. Marian McQuade founded the holiday in an effort to raise awareness of the "strength, information, and guidance older people can offer."
In our fast-paced modern world it can be all too easy to forget about the people who are most important to us – our family. Grandparent's Day is a great excuse to spend time with your dearly beloved grandmother and grandfather. If you're in a generous mood you could also bestow a lovely gift upon them – a gift voucher, a handwritten card, chocolates, or a beautiful bouquet of Grandparent's Day Flowers.
If you live in a different part of the country from your grandparents, you can still arrange to have fresh flowers for Grandparent's Day delivered directly to them with Clare Florist. Free next working day delivery is included or if you want to have the flowers delivered on the Sunday the 1st of October you can upgrade to Sunday delivery for a small surcharge. As well as flowers, you can also include chocolates and a handwritten card.